People who worked on this site…
The suggestion for creating a website came from Brig Surinder Singh, more than twelve years years ago. He was then posted as the Dean of the Faculty of Electronics at the Military College of Electronics & Mechanical Engineering in Secunderabad. The Computer Sciences Department was a part of his domain, and he told us many things about the Internet which we did not know, then.
And then nothing happened for almost a decade. One day, I was approached by Ms Mansi Bhambri, a young budding engineer to suggest a project for their final semester. Their syndicate had three other young ladies, whose names are : Neha Shahi, Ishani Sharma  and  Niharika Sachdeva. I asked Mansi, if her friends would be willing to take on the creation of a website. Consequently, these four young ladies applied their skills and they gave a start to the activity. At this point of time, Mr Ashwani Kumar who helps me, whenever I am unable to make my laptop tick, joined in. His practical skill was of immense help for all of us
Around the same time, Mr Henryk Piglowski (henryk2001[at]hotmail.com) and his wife, Ms Laura Piglowska were with us. Henryk lives in the UK, and was here on a holiday. He was working on a website for his business in London. The ideas generated during the process of his forays into this field came handy, in our project.
Finally, the guiding spirit of all our efforts is lady of the house, Surinder (tipudadi[at]yahoo.com). Her constructive criticism and suggestions are  of immense value. A brief introduction to the team members would not be out of place.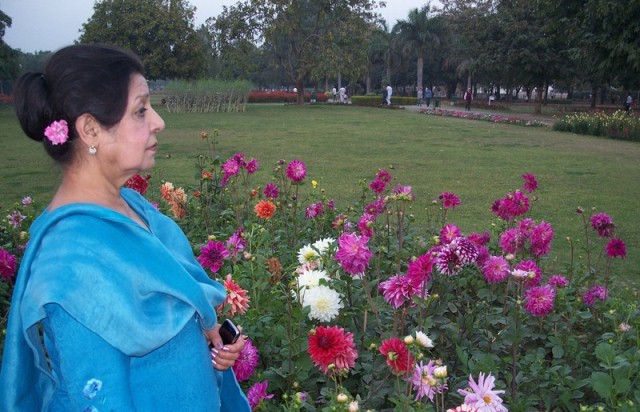 Flowers are Surinderji's passion. She derives her joy from growing platnts and admiring nature. For our team she is the source of inspiration.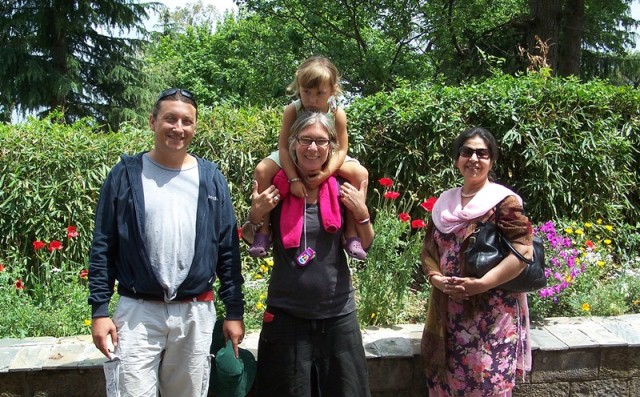 They were with us when the activity was at its peak, and made a positive contribution to the creation of this site. Their daughter, Lili is a darling.
Mansi Bhambri

She is the most mature member of the team. A quiet worker, who has a natural ability to coordinate the activity.

 mansi.bhambri14[at]gmail.com

Neha Shahi 

A sincere and hardworking young lady. Somewhat shy, by nature, she takes a little time to make friends. But once she gets going, she is great!

nehatheleo[at]gmail.com

Ishani Sharma

Lively, bubbly and vivacious. She is the life and soul of the group. She says, "Yeh dosti, hum nahin chhorhenge…"

ishu11lee[at]gmail.com

Niharika Sachdeva

She speaks the truth; always and everytime, to live up to her name. She has got married and so one sees less of her now.

sachdevaniharika[at]ymail.com

Micky Bhambri 

He joined us late, and therefore, so far, he has only played a cameo role in this project. He is superb with his practical skills.

mickybhambri[at]gmail.com

Ashwani Kumar

He is the sheet anchor of the team. Nothing can happen without his help. In computer parlance, he is the 'backend' and his activities are behind the stage. So the audience does not get to see him!

ashwani[at]amolak.in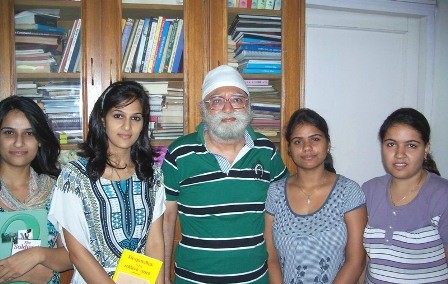 Here comes an old man, standing with the young ladies, who are as old as his grand daughters. Technologically, he is obsolete. But he refuses to 'throw in his towel'  even at the age of seventy-one. He has the gumption to believe that he can keep up with the current generation. His contribution, if any, is to give a historic perspective to this site. His contact details are given below. 
Major General Surjit Singh (Retd)




#1192, Sector 34C,




Chandigarh (INDIA)
Phones +91-9915797823 (mobile)  & 0172 -4676192 (landline)
Email:- surjit [at] amolak.in
surjit97eme [at] gmail.com