Originally posted on 27th Oct 2011 :
A great deal of research has been undertaken on the causes and treatment of cancer. Yet very little work has been done on why this killer disease attacks only the most lovable people on the earth. Over the years, I have known over a dozen persons falling prey to cancer, and I have no hesitation in saying that their loved ones would be glad to give away a few years of their lives to save them, if such a transaction was permitted in the scheme of Celestial order.
Prof Priti Shankar is the latest victim of Cancer. My wife, Surinder, counted her as one of her best friends. They were in the Presentation Convent, Jammu together during 1958 to 62. Priti's father, Maj (later Brig) Monteiro was posted in the NDA when we joined , and some of us might remember him. Her mother was a charismatic teacher who was endowed with beautiful handwriting. Priti stood first in the University in matriculation (Surinder was fourth) and became the first woman to graduate in electrical Engineering from IIT Delhi in 1968. A brief autobiography is given at the end of this mail.
Destiny brought us together in 1997, when I joined Leyland. The Shankars were a source of strength for both of us and we spent many pleasant evenings with them. Dr Shankar is a brilliant scientist who rose to the highest level in National Aeronautics Laboratory (NAL) Bangalore.
Priti is gone. She fought her ailment bravely, without complaining even once. She was forever cheerful and concerned about our welfare whenever we called her up. Given below are three pictures of their last visit to us four years ago. She wanted to visit the golden Temple, but that wish has remained unfulfilled.
The last words penned by Priti sum up her persona : she has clearly stated that she had no regrets. The Lord gave her an opportunity to live her life at her terms. She has gone with no regrets.
May she rest in peace.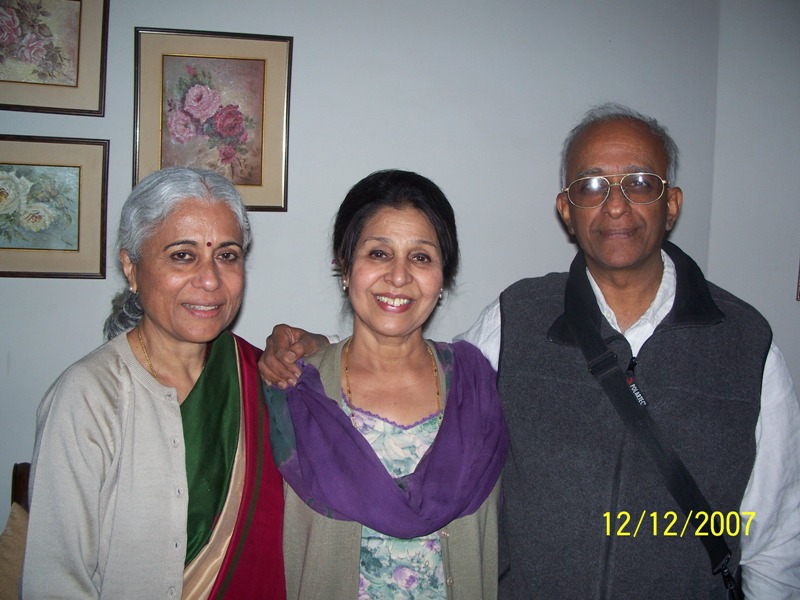 Here, the two friends are joined by Dr PN Shankar. This 'Tambrahm' is an intellectual giant. He knows all that is there to know about 'turbulance' In all humility, he confessed that what the scientists know about fluid turbulence is not very much. It is often said that when a Saint earned an audience with God, the Lord said, "Ask me any question you like, but don't ask me about TURBULANCE!"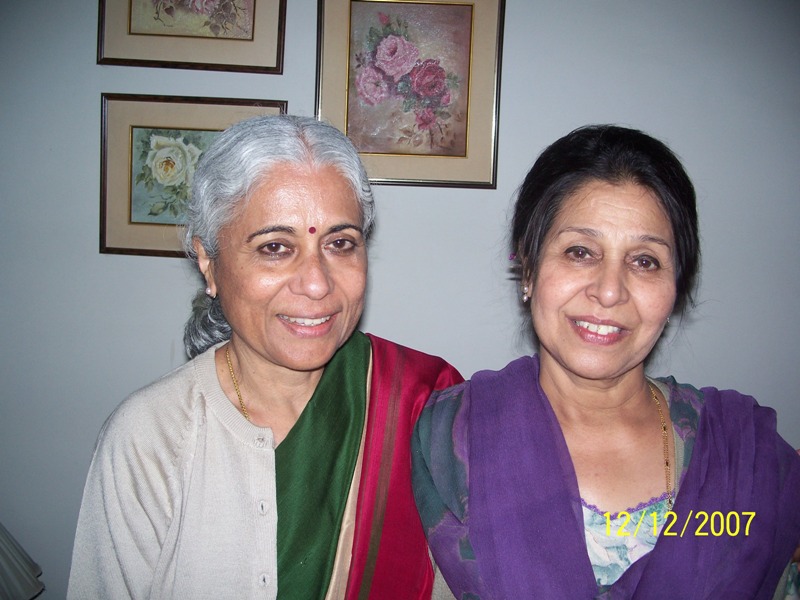 Priti and Surinder. They first met in 1958, and the friendship lasted until the very end. Priti was her only support when my wife underwent two surgical procedures in Bangalore. Priti cooked very well and knew exactly what she needed!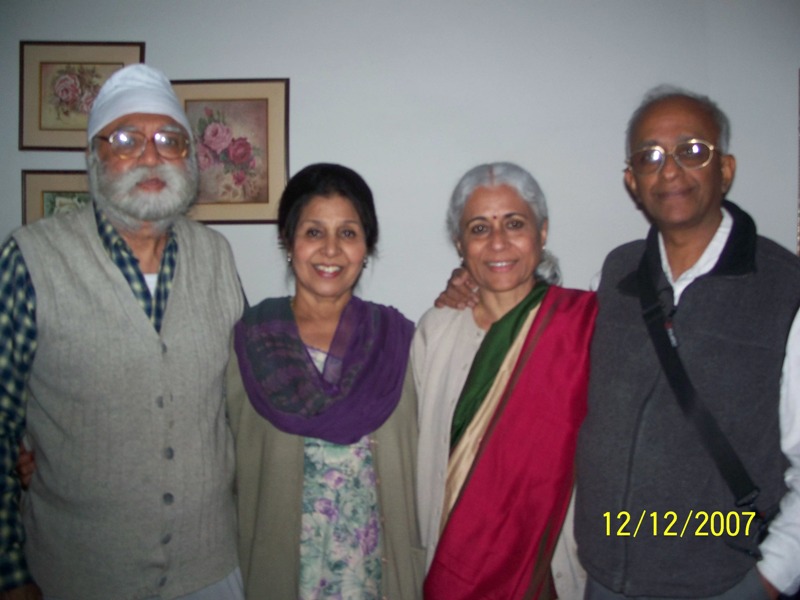 In this I took the liberty of joining three gifted persons…to achieve REFLECTED GLORY!
A BRIEF AUTOBIOGRAPHICAL SKETCH OF PROF PRITI SHANKAR
The earliest memory that I have of studying something I really enjoyed, is learning elementary school algebra from my mother. She was a school teacher, and taught mathematics and French in high school. The year was 1958, and we were about to move from Khadakvasla in Pune, to Jammu, as my father, an officer in the Indian army, was posted to Surankote, a small town on the border between India and Pakistan. I had to be coached for the next class, having missed six months of school. I remember the pleasure of being able to convert a problem into an abstract formulation, using variables for unknowns, and then actually getting the answer by solving simple equations. It appeared magical at that time.
A few years later, we moved back to Pune again, and I joined Fergusson College. I later went on to IIT Delhi, where I completed my BTech in electrical engineering in 1968. I was in fact, the first woman electrical engineering graduate of IIT Delhi!
In1968 I left for the U.S.A., to begin graduate studies in the department ofelectrical engineering at the University of Maryland in College Park. Among the courses I took, I was particularly fascinated by one on error correcting codes.It was a beautiful application of abstract algebra to the very practical problem of reliable communication. I decided to work in this area for my PhD, which I finished in 1972.
I returned to India in 1973, and was appointed assistant professor in the School of Automation, a relatively new department at the Indian Institute of Science.There were very few faculty members in the department then, and we carriedfairly heavy teaching loads. I greatly enjoyed interaction with the students, and it was wonderful to see a fresh set of faces every year.
In1974 I married P.N. Shankar, a theoretical fluid dynamicist. We had met while Iwas a graduate student, and he had returned to India in 1972, to join theNational Aeronautical Laboratory, Bangalore. I took a break from work after the birth of our son Nachiket in 1976, and then again after our daughter Mridula was born in 1983.
I spent the first few years designing and teaching new courses, among them courses in formal languages and compilers. While at Maryland, I had taken acourse on the theory of computation, where I first learned of the work of Noam Chomsky and Alan Turing, and the existence of undesirable problems. The application of automata theory to compilers was an elegant illustration of the process by which an abstract specification could generate a concrete implementation of a complicated piece of software. I continued to work incoding theory as well as in the design and development of practical compiler tools. In 2002 a colleague and I edited the first handbook on compilers. Raisingour children took up much of my time outside working hours, and managing the house as well as my duties at work was a tightrope walk which I managed with support from my husband and my parents.
I often wonder whether I would have lived my professional life any differently were I to start all over again. I think not. I've pretty much done what I wanted to, most of my life. I consider myself very lucky to have been born into an enlightened family where independent thinking was encouraged, and to be associated with an institution where complete academic freedom is given to faculty members.
With best wishes
Surjit & Surinder