A Brief Introduction
Col (Dr) Sultan Malik needs no introduction. He distinguished himself as a soldier as well as an engineer. In addition, he earned name and fame for himself in the field of music. His title song, 'Samandar ki haseen laharon ke…' was on the lips of many Indians. A qawwali in a DD film became a great hit. And the official song of the Corps of EME was composed as well as sung by him. After retiring from the military service, he has become more active in this field. Recently, he has released a CD of songs which have been written by him. For this album, he is the lyricist, music director as well as the singer. Complete details of the album have been sent by him, and are given below. For those who may like to reach out to him, his mail ID is : ssmall50 [at] yahoo [dot] co [dot] in. A link to the title song is given below: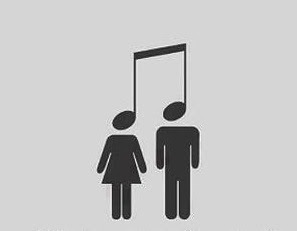 A symbolic representation of how music unites lovers!
*
♫  

'Bahut Dino Ke Baad…by Sultan'

 

♫
Album of ghazals and songs  By  Col (Dr) S S Malik
 Musical journey
Many a times, casual remarks can become the corner stones of one's life, worth sharing. It was never known vide issue of Guftagu in Aug 2015 on my music, General Surjit, was inscribing an absorbing musical journey for me. Surely, the coverage 'Divine Notes or Tones' did strange things.  In Oct 2015, after a long gap there was a call to me from National TV (Door Darshan), to do a stage programme 'Meri Awaaz Suno' in Manekshaw auditorium, Delhi Cantt, which was attended by the elite of the Government of India with selected audience and was countrywide telecast
.  
It was a special moment for me singing live in front of  family, friends and fans at the best auditorium in New Delhi.   
Producing musical albums have remained exclusive job of bollywood, civilians and establishments who have all the time to find lyric writers, musicians, sponsors and other professionals for such work. They do it to earn their livelihood by way of serving the people, by entertaining them and marketing a social cause. 
Well, the last lines of that write up "The Tailpiece", are reproduced here for the readers to peep into the meaningful words written by General that have motivated me to come out with an indian music album of songs and ghazals, 'Bahut Dino Ke Baad.. by Sultan',  a totally different  musical work in tone and tenor to a soldier's hard job, capturing the more sensitive side of human life.
"The Tailpiece :Music, they say is the language of Gods. Go to a temple or Gurudwara, you find people enchanted with what Sultan calls 'Divine Notes or Tones'. We find the sound of music in the Church when they sing carols. And the Buddhist chanting is just as enticing. Now nearing sixty, Col (Dr) S S Malik has fulfilled his commitment with the military, and here begins the culmination of his 'tryst' with 'sargam'. May the Lord bless him."
These casual comments the write up invited brought me close to some of my diehard music fans, I never knew existed…!!!
Dr Rajnish Gill, an engineer, a professor and intellectual of global repute, who stays in distant shores of the world 'Saat Samundar Paar- across seven seas' in real sense, read the article. Today can call Rajnish a dear friend. My college day's well wisher, strangely whom I had never ever met personally, never ever spoken to in life, wrote in Guftagu  column, recalling and reminding after 41 years, one of my college days stage performance.  Reading those comments made me thoughtful that perhaps there are some abstract forces working beyond one's control and imagination. So a craving to contribute more in music field simply grew, thereby motivating me to do a more satisfying work that appeals to still a wider audience.
Tailpiece and Rajnish's comments pleasantly shook  and compelled me to pull out a special set of lyrics, the wanderer in me had scribbled and composed many years ago in a particular frame of lover's mood. The album was recorded sometime back but due to other commitments could not publish it immediately.
The songs were heard by some close friends who gave a positive feedback, as a result, the same were referred to a music company, who approved the draft album and finally this art work saw the light of the day in Aug 2016.
 
The album is an extended play marketed by 'Natraj Music Company', contains five exclusive numbers as under:
Bahut dino ke baad – ghazal

Aaya mausam mastana- love song

Phirse chhoo lo hamey hawa ki tarah- ghazal

Ranjha ranjha-  Kafi Bulleshah translated into Hindustani and sung in Raag Marwa

Madhur milan- love song
It is a work that will affect those who love Indian music. The lyrics are simple yet meaningful capturing natural feelings of human love, peace & care for environment.  The music score is shades of indian light classical and instrumentation is soothing with flute, piano, guitar, tabla and certain effects created at appropriate places for breeze 'hawa', romantic cloudy weather. Special inclusion is Kafi Bulleshah the sufi poet's mystic love poetry 'Ranjha – ranjha', that was translated to Hindustani and composed in Raag Marwa as experiment against age old traditional rendering in Raag Bhairavi.
My musicians and other members of the team:-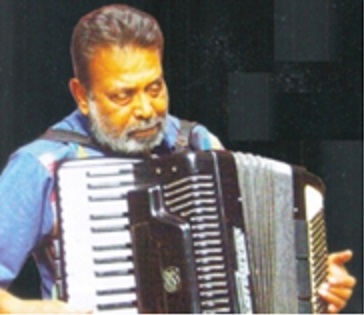 Late Vilas Adkar, musician cum arranger. Album is a tribute to his professionalism. His son Chaitanya Adkar now plays in Bollywood
 
Madan Kumar, recorded the album in his Pune studio. He is the one who played Mouth Organ in famous film 'Dosti'. Rafi's famous numbers- Chahoonga mien tujhe.., Jaane walo zara… Madan with his wife in picture. 

Milind Date is one of the finest Bansuri(flute) players in the world. 
 
Raju Gavalkar is famous Marathi tabla player.
Sohini Malik who designed the youtube-artwork of the CD.
 

Presenting the inaugural copy of CD to Hon' Amb ACM  N A K Browne in his office, Oslo, Norway, 12 Aug 2016. 

Dr Rajnish Gill joined in, to be part of the event.
 
Er Santokh Johal from Australia, my college classmate, making sure the album is played on All Radio Stations. With his wife in the picture.
Service to the society
May be it is a record of sorts, as is not known perhaps when a commissioned defence officer in India or abroad has sung a complete musical album in service to the society. Full album written, composed, recorded and published with an effort that perhaps required General's motivation. Thankful I am, but he surely has an uncanny insight that looks deep into one's psychology.
Well rest is history the album has made to apple.com paid iTunes in addition to bollywood gaana.com, amazon.com, saavn.com, music India, youtube, Google, yahoo etc., and  thousands of other sites including international radio stations. It has made many of my school, college, defence, corporate and other worldwide fans & friends happy and brought me close to them or vice versa. Album can be freely down loaded from some of the above sites '

Bahut Dino Ke Baad…by Sultan'

.