Dear Friend,
Recently, I received a picture from a friend, which compelled me peer at it for quite a while. I then used the 'picture manager' to focus my attention on a tiny portion, then looked at half of the photograph, before getting back to the entire picture. I am sharing the results, since it tells a poignant tale. I want you to see it, the way it is placed below: and one picture at a time. Then scroll down, until the next one appears. Keep doing that until you reach the last one. I am in search of a suitable caption to create a story. I believe that hidden in these images there is a message for all of us. I suspect that there is something seriously wrong with our society, which needs to be corrected.
I seek your help.
    ​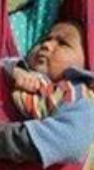 Take a good look at this child. Focus your eyes on the lovely cheeks, and the smug look in his eyes, and scroll down…
*
*
*
    ​

    You now see a little more of the child. He is wrapped up in a makeshift 'jhoola' and seems to be  suspended on some kind of a support . Let us see more…
*
*
This picture reveals that there is a person with the child! Let us investigate. But before we see the whole picture, we must see an 'unrelated' picture. Scroll down.
*
*

Are you able to connect this picture with the previous pictures? If not, scroll below to see the entire picture.
*
*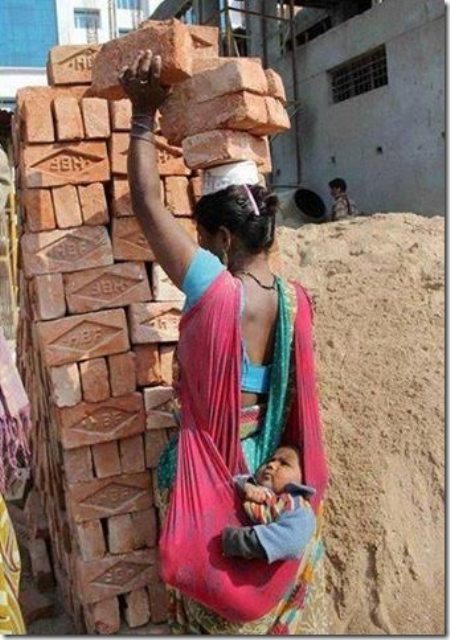 ​What if a brick falls out of the hand of the mother? And indeed, if the bricks are not baked well, the sand from its surface may come down like powder and enter the eyes of the infant. Finally, I calculated the total weight being carried by this hapless worker. If she picks up seven bricks, and add to it the weight of the child, it is quite a load. And ever so often, the bricks are to be carried to the first floor…
We are told that 'India is shining' we are a global economic power, and our GDP is growing at a fancy rate. Some of our rich men live in a kind of luxury which will put American billionaires to shame.  Sixty eight years have elapsed since our independence and we have enacted  some excellent laws for the well being of our 'nursery'. Have a look below to see how our law makers have protected the life of the above child:
                                                                                                                                                                                       ​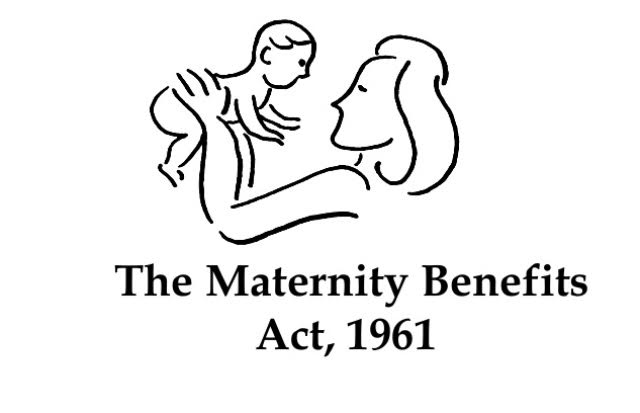 ​Pictorially, it is depicted as follows:


                                                                                   ​
                                                                                                                               
                                                                                                                                                                                                                                                                     ​        ​
                 
         
    ​​
    ​
    But, on ground the picture is as below: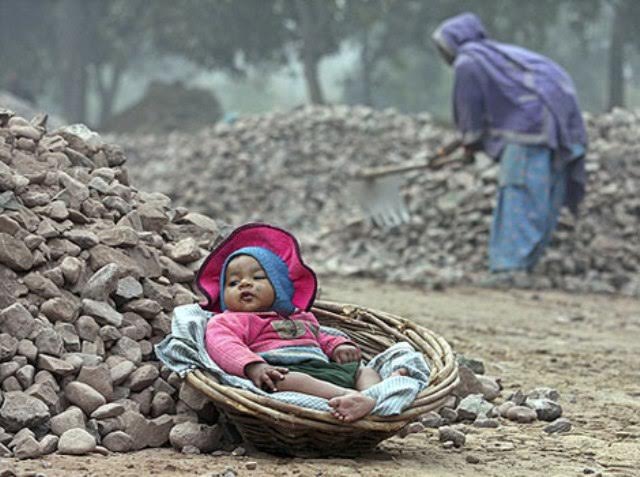 ​          
I beseech you to suggest captions to the pictures of these two infants with their mothers engaged in the task of 'nation building' . These unfortunate children of a lesser God are being simultaneously acclimatized to grow up as physically tough and hardy and step into the shoes (or tattered slippers) of their mothers… so that we continue to have cheap labour in the decades to come!