Foreword
There are billions of people on the earth. In the Chandigarh tricity itself, we have more than 11.69 lacs of citizens. The demise of just one person has caused many of us to feel forsaken. Reminds me of a couplet written by Nida Fazli and sung by Jagjit Singh and Lata Mangeshkar, which says,
हर तरफ़, हर जग़ह, बेशुमार आदमी
फिर भी तन्हायों का, शिकार आदमी!
('beshumar' means countless and 'tanhayi' is lonesomeness)
Surinder left the world of mortals on 16 Feb 2021, and it is a year since I felt that I had someone with whom I could share my joys and sorrows. We were four brothers, but the elder two went away to hostels in 1953, and so for the next four and a half years we were by ourselves. Then after completing his degree in IIT Delhi in 1966, he chose to join EME and during service we were often posted together. Consequently, we had a lot in common. In the evening of our lives, we lived close to each other and often travelled together for holidays. He was more than three years younger than me, and so I always thought I would precede him on the long road to nowhere. But he overtook me, leaving no shoulder to cry on
I asked his daughter, a highly talented Architect, Savneet and my course-mate Maj Gen RK Batra, to pen their recollections. They have sent in their tributes along with some pictures. I take this opportunity to share these inputs with you. Last year, we had written an obituary which was posted on this blog, which may be accessed by clicking on the following link:
Now, over to Savneet and 'Bravo' Batra.
*
A True Saint, Soldier and Engineer
By Ar Savneet Kaur
Sukhamni Sukh Amrit Prabh Naam Bhagat janai Ke maan Bisram ; it's a quote from Gurbani that Papa, Brigadier Surinder Singh, would often say.
Meaning that the minds of Bhagats are at peace.
He was the biggest influence in my life & despite being an extremely successful army officer who also had an MTech Electrical engineering from IIT Delhi, one of India's leading institutes, he was an innately peaceful person and a devoted family man.
Our childhood evenings are memories of singing songs, often after dinner or playing chess or scrabble with him.
An innate music lover he sang beautifully but only for the joy of singing and within the family; never to perform in social gatherings. Most of what I have learnt in life, the actual lessons came from him, work ethics, integrity, gratitude and most importantly positive thinking. He imbibed these qualities and lived them.
When I had just started my architectural practice I named it after my name (as most architects do), he suggested that I change it to a neutral name, who knows, he said, "You may have kids and one of them may become an architect! And remember, you must  never fan your ego."
We changed the name to "Imarat Architects ", which was suggested by him. Today I have two grown-up children and both are budding architects!
Throughout my career, I always turned to him for advice and benefited greatly.
In all my 50 years, I have yet to meet a person who combined intelligence, hard work, integrity & compassion as Papa. He was intrinsically kind to all even those whom the lesser mortals like us judged unkindly. Papa always said, "be sympathetic. They are already suffering through their negative attributes".
Never once in so many years did my father ever get angry at me, such was his demeanour and yet he ensured a silent discipline. At every significant decision in my life, I turned to him for advice.
He was wise, and we all knew that.
Once his elder brother my Tayaji, AVM Manjit Singh, another great person serene and intelligent and awesome, introduced Papa, who was 10 years younger to him as "Meet Surinder ; he is my younger elder brother"
I think Papa was very close to all his three brothers and very attached to them.
Surjit chacha ( Major General Surjit Singh ), nearest in age and elder to him by three years was not only his brother but also his closest friend, being in the army and in EME. They were very close and talked almost every day for an hour or so. We lost Tayaji at the beginning of the winter before Covid and so after that Papa's health started deteriorating.
Before that, he was always in good health and maintained an active lifestyle. An enterprising person, after retirement from the army, he went on to teach Management in premier institutions & also wrote many papers on Total Quality Management. He was not suited to sit idle till his seventies.
It is difficult to accept him as not being there. To me, it seems, he is still always with us, in spirit. I just wish each day that he was there in person.
Just before his last breath, he gave me a final and the ultimate certificate which I value more than any award. Three hours before his fatal heart attack, I got a text message from Papa saying "Savneet, for the quality of your thoughts and creativity, I am extremely proud of you "
Thank you, Papa, for being such an amazing Father. It is our sincere hope that we will be able to live up to your expectations.
 
 Papa with me when I received the Times of India award for the Most Sustainable Architect : 2018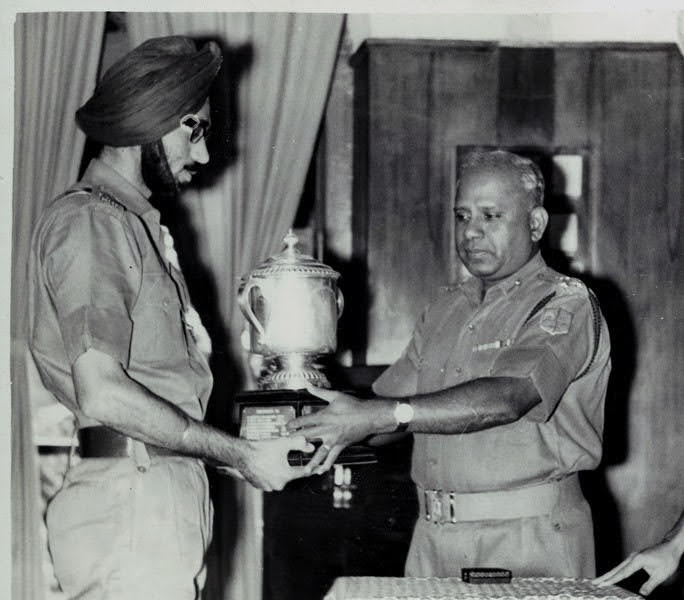 As a young officer receiving an award for excellence in the army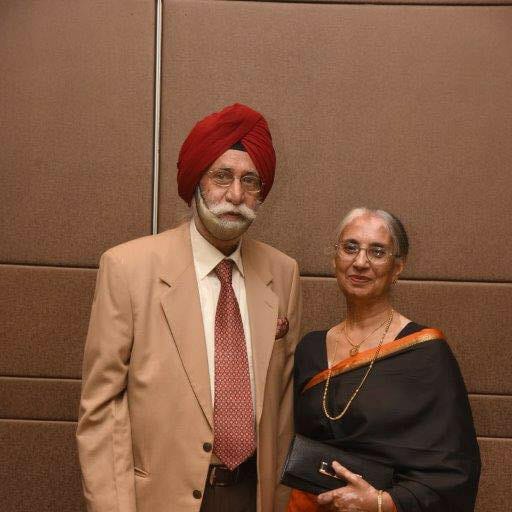 Papa & Mumma ( Brig Surinder Singh & Satinder Kaur)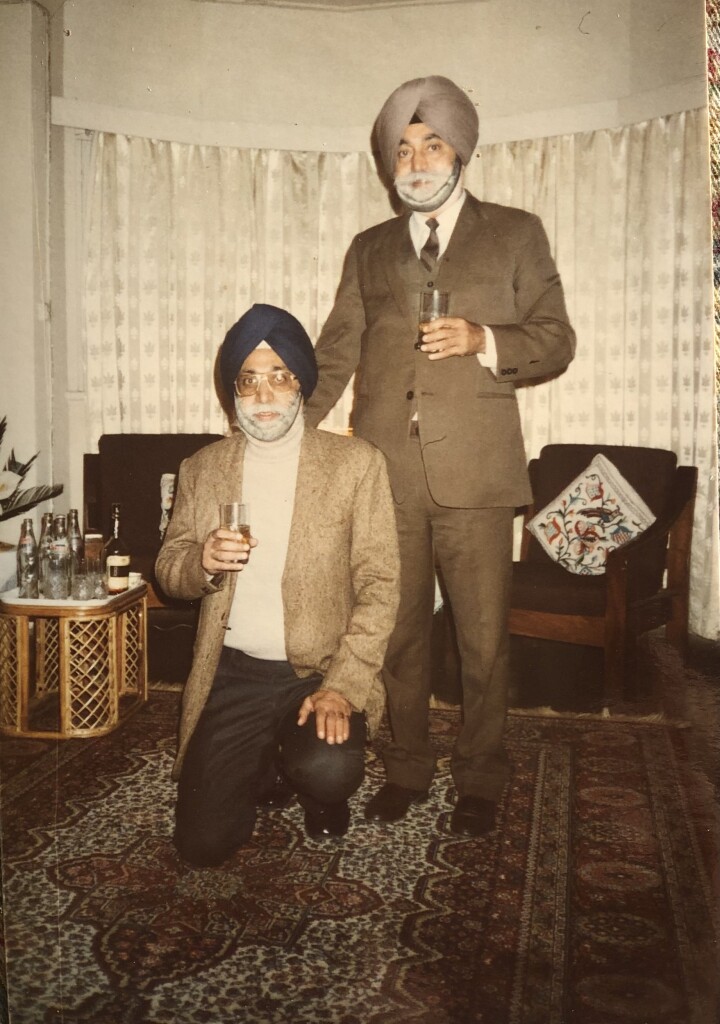 Papa with his eldest brother, AVM Manjit Singh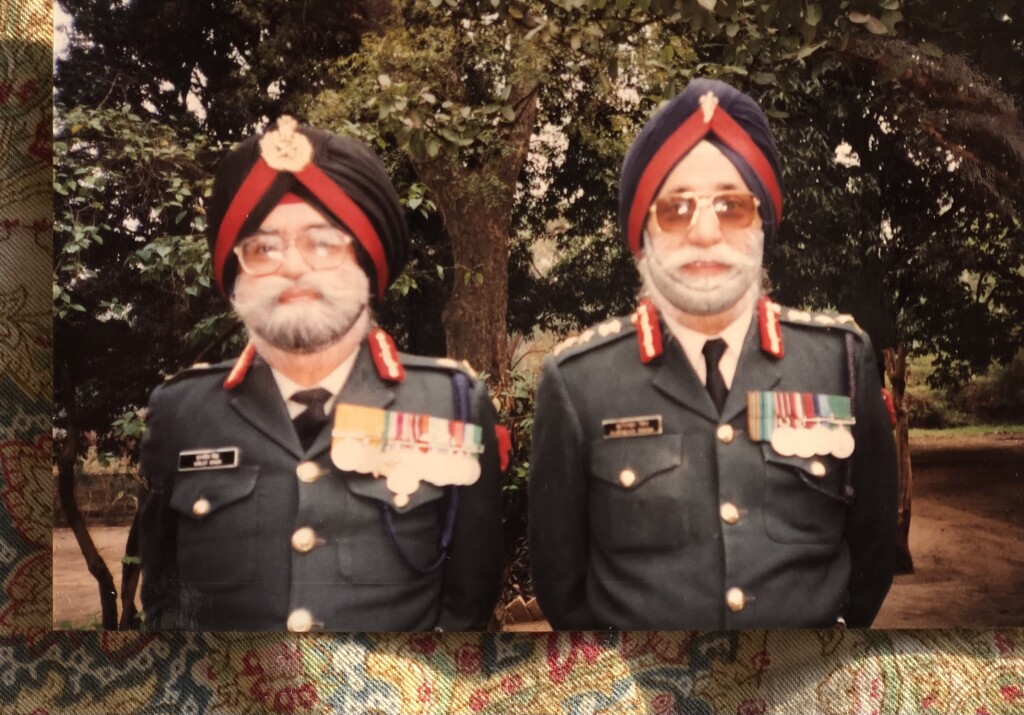 Papa with Maj Gen Surjit Singh ,his elder brother & friend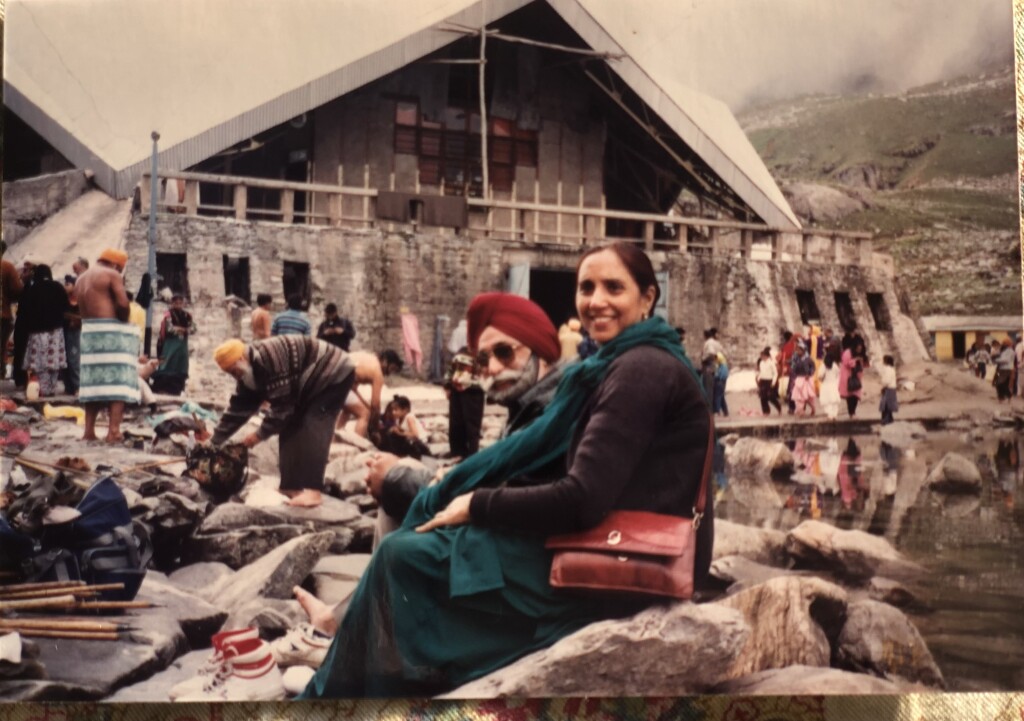 Papa ,Mumma at Hemkund Sahib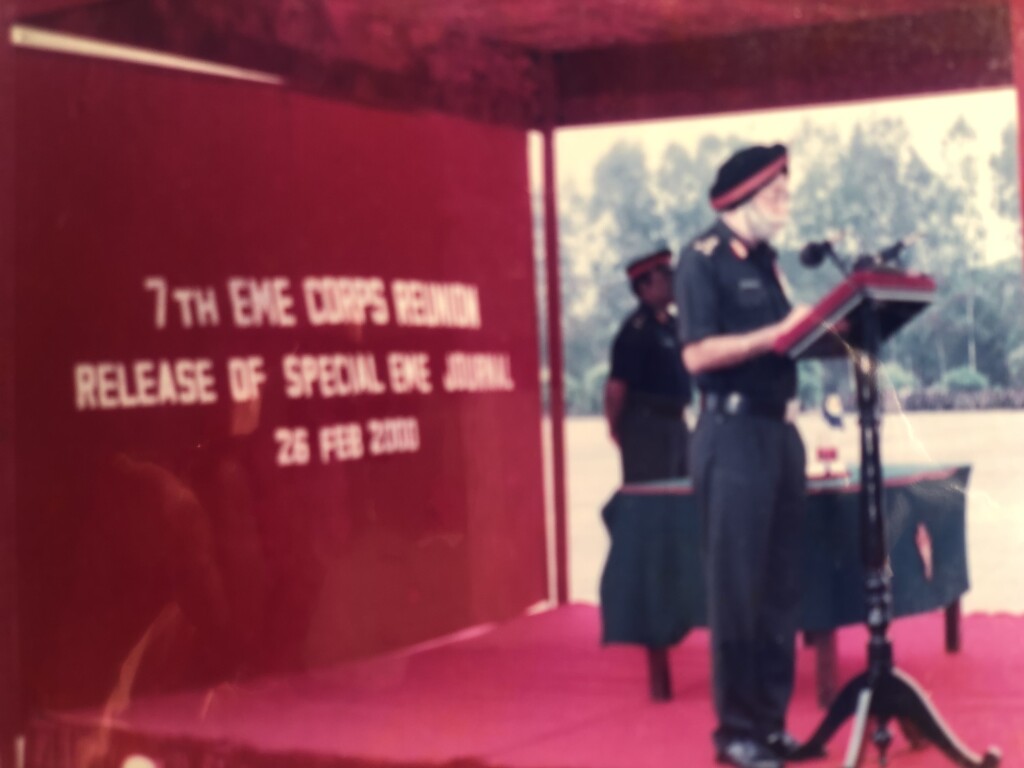 Addressing an audience on EME Corps Day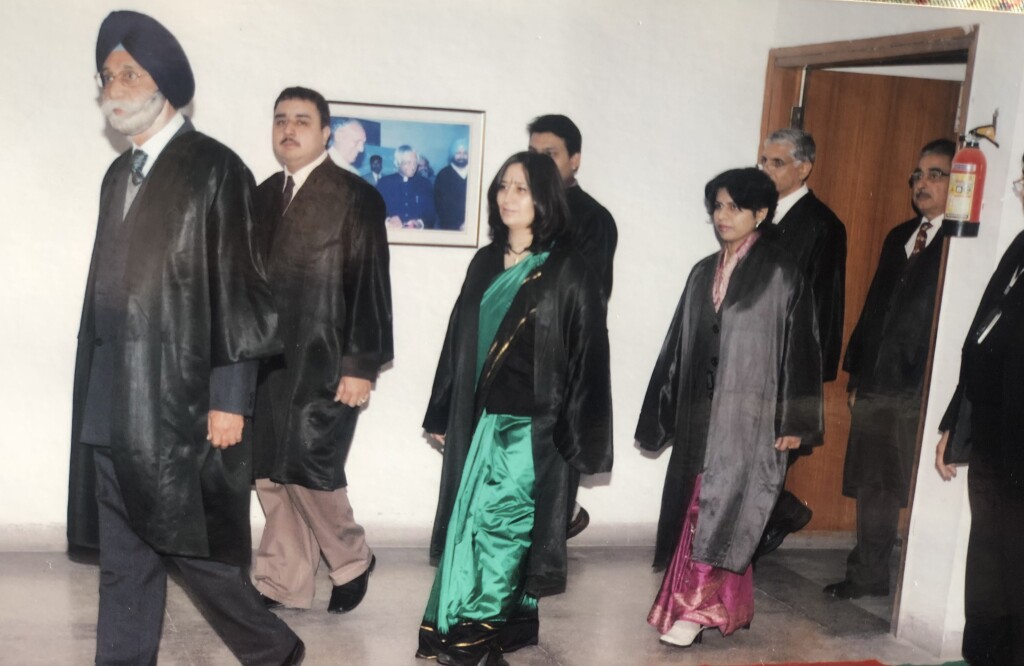 Leading academicians, as Director of Institute of Quality Management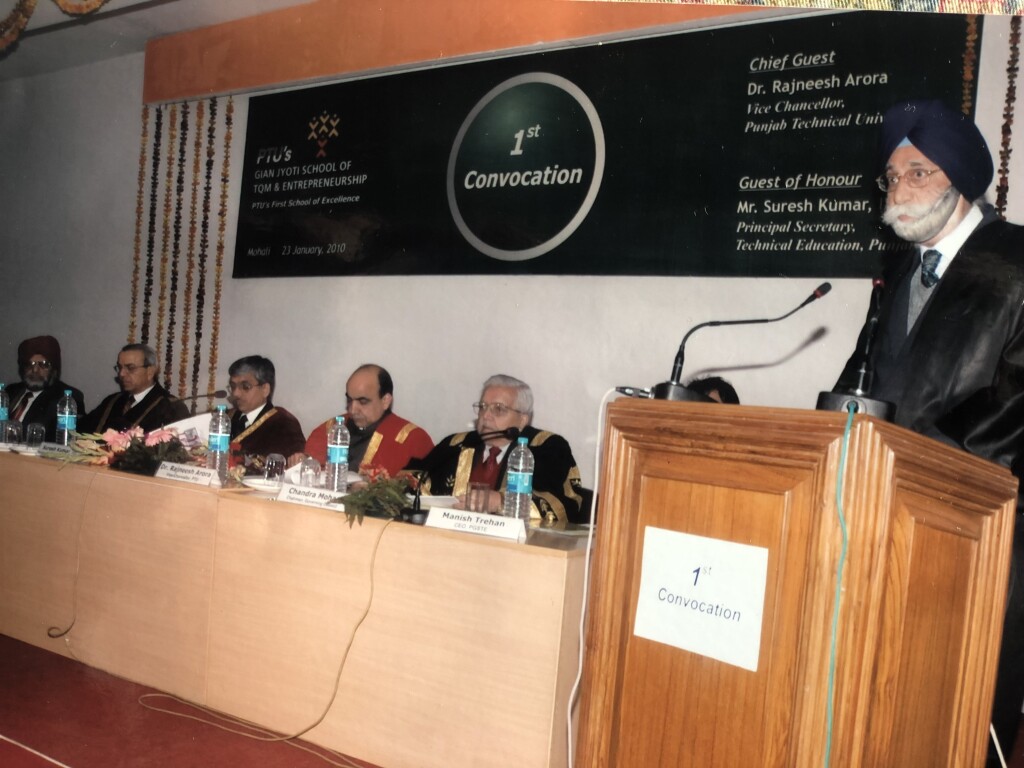 Address at Convocation of A course for CEO's of Companies in Total Quality Management, PTU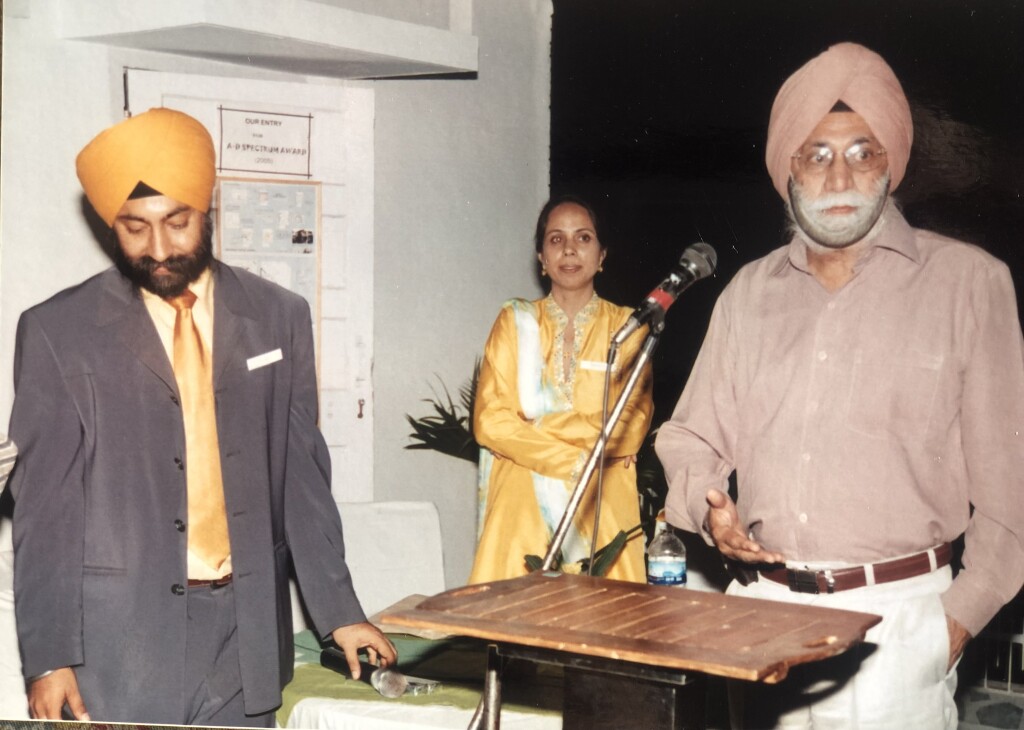 Addressing an audience at the inauguration of my new office,Imarat ,in 2006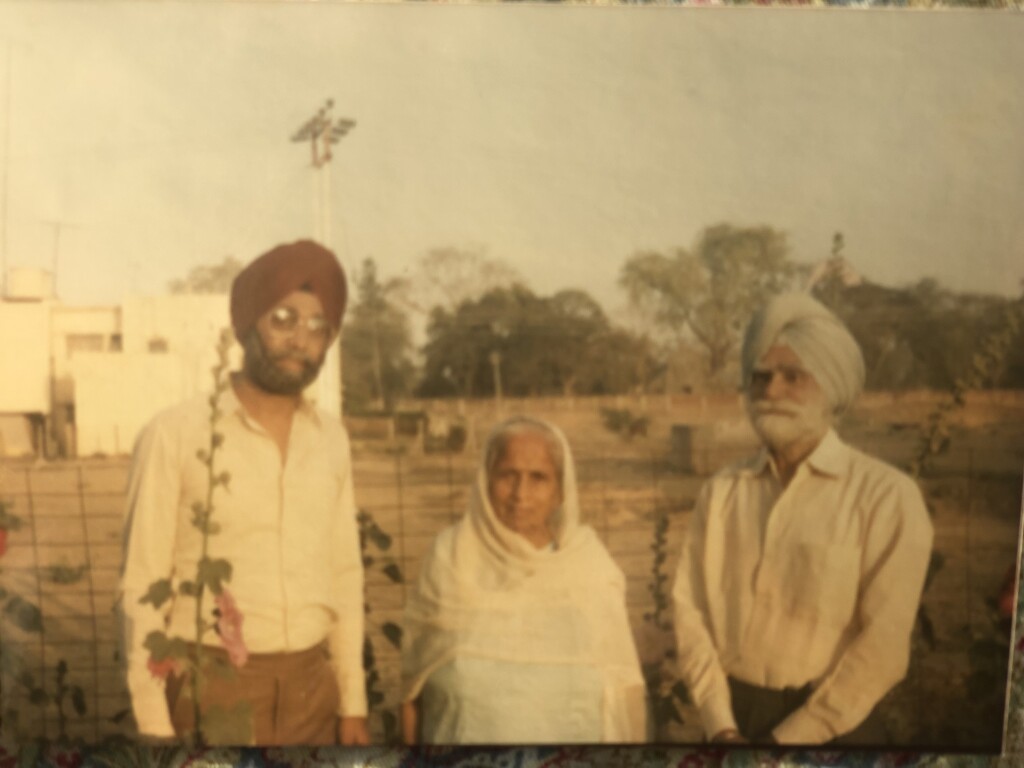 With his parents ,Pitaji & Jhaiji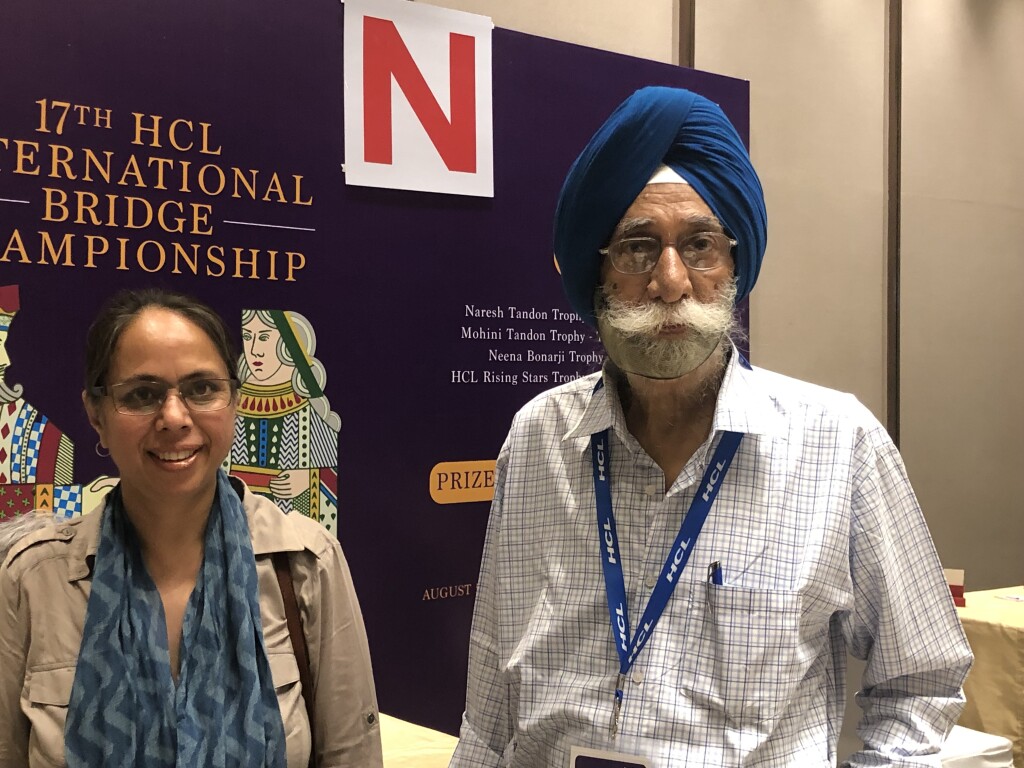 With Papa ,International Bridge Tournament,Delhi 2018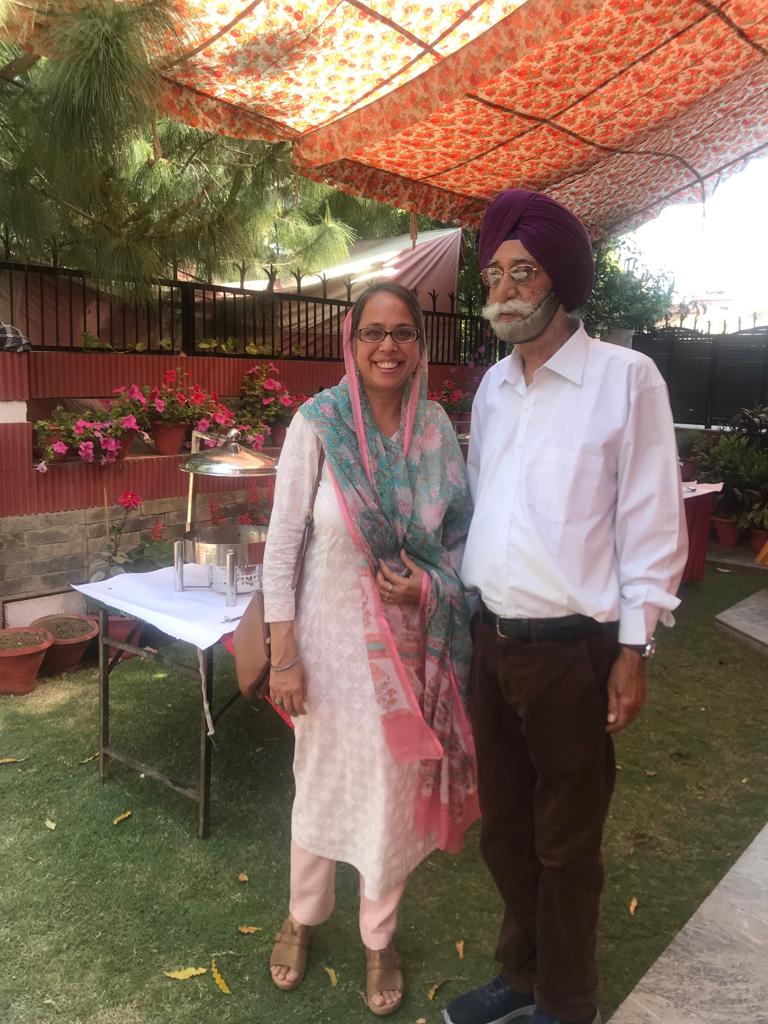 At the path for his parents at his residence,May 2018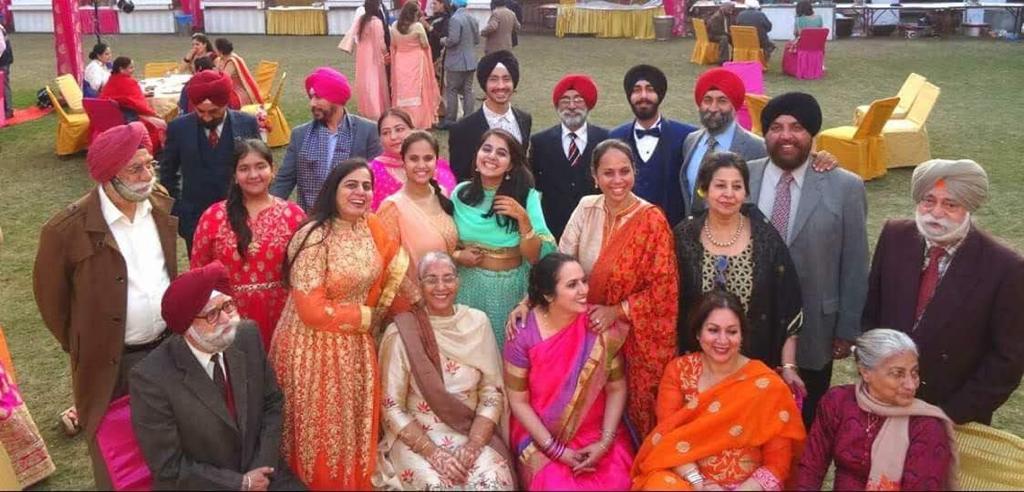 The entire family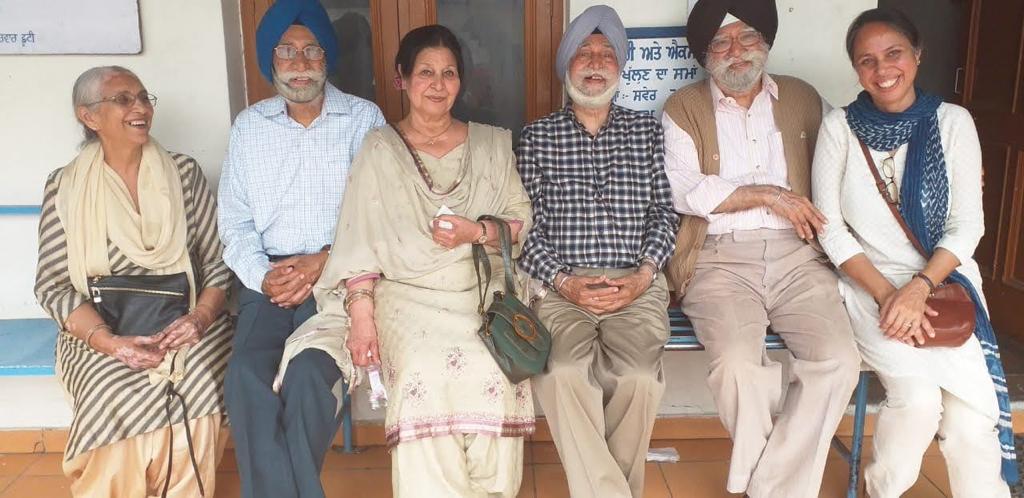 With his favourite folks,Mumma ( Satinder) ,Papa ,Nikki Chachiji ( Surinder) Tayaji ( AVM Manjit Singh ) Surjit Chachaji. & me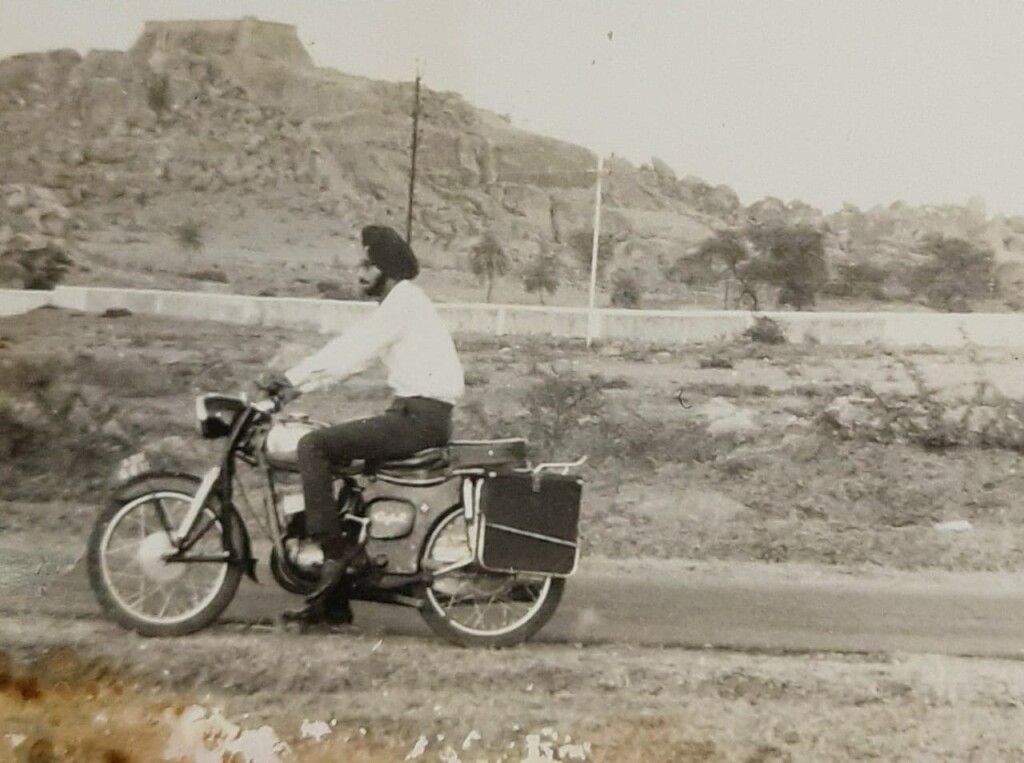 As a young army officer on a bike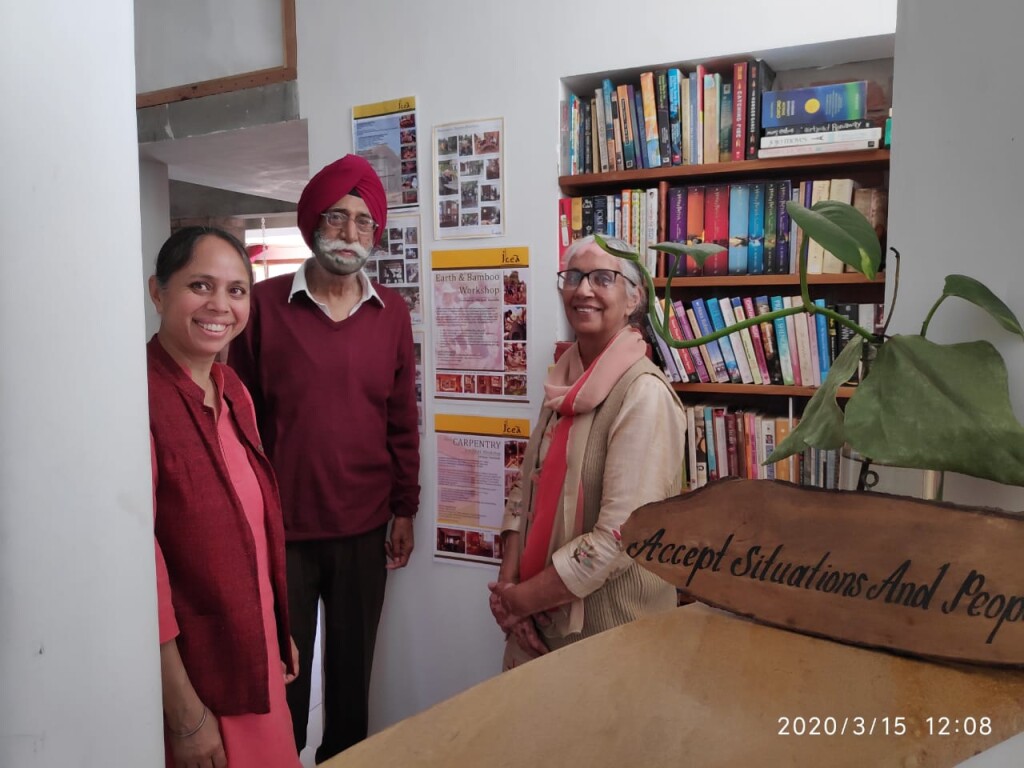 At my new Chd office of Imarat Centre for Earth Architecture,Chandigarh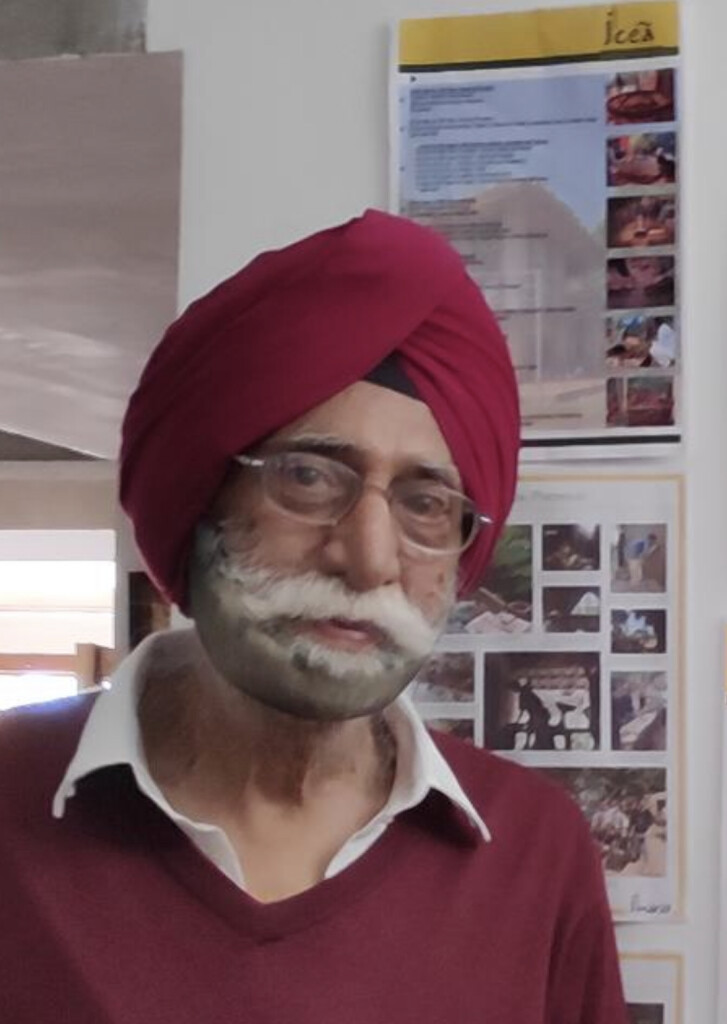 His Natural smile ,Imarat off ,Jan 2019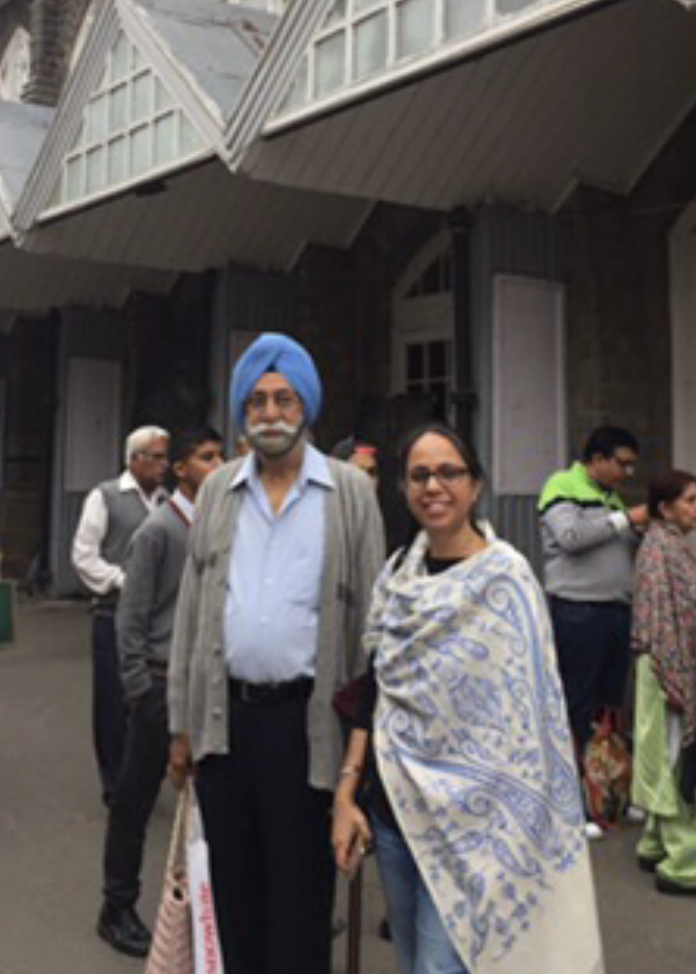 With Papa ,Shimla,his favourite holiday destination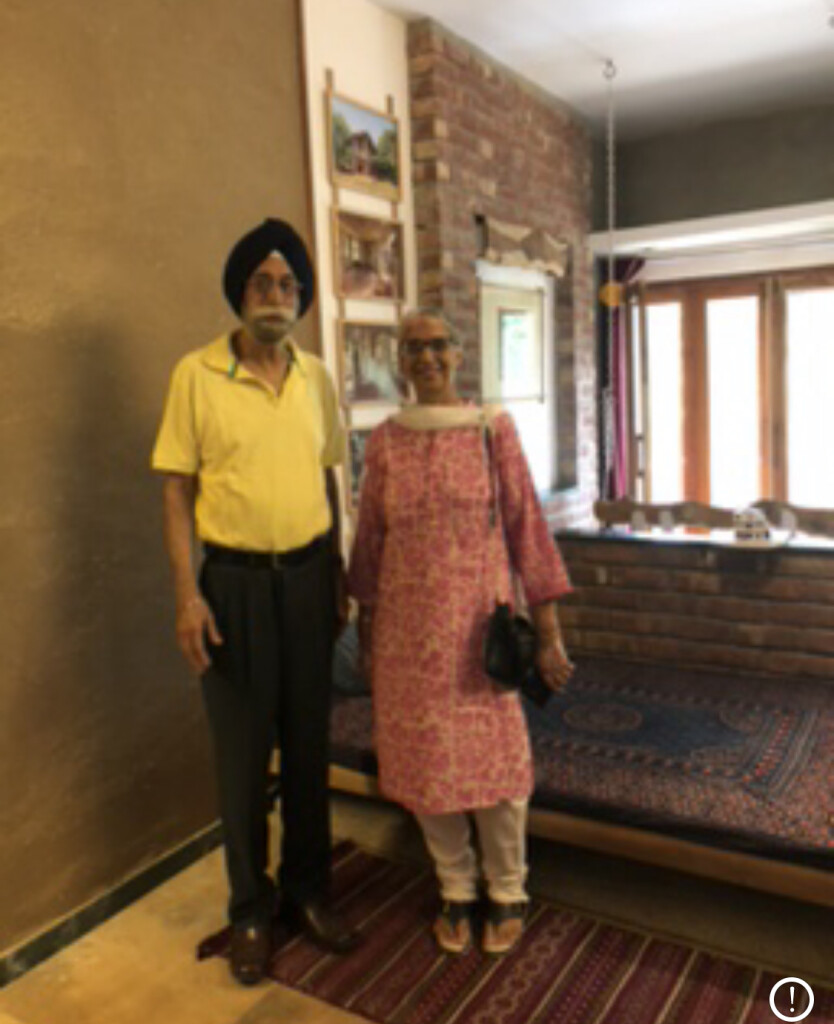 Papa ,Mumma in my office ,their blessings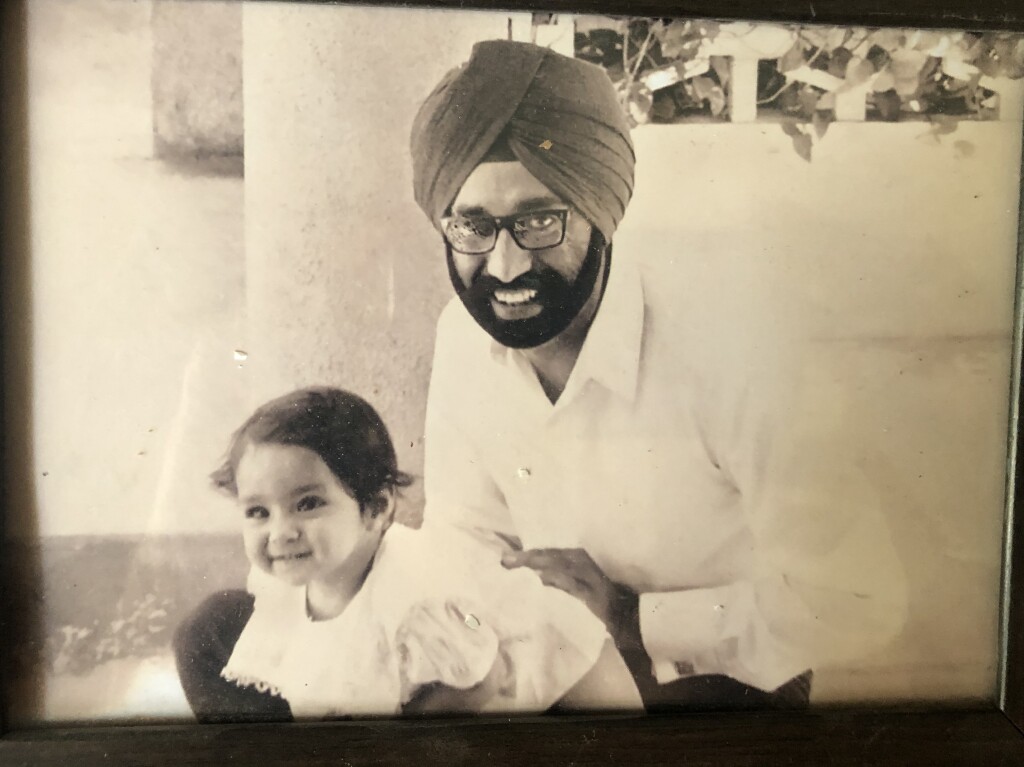 Papa playing with me in Delhi ,1972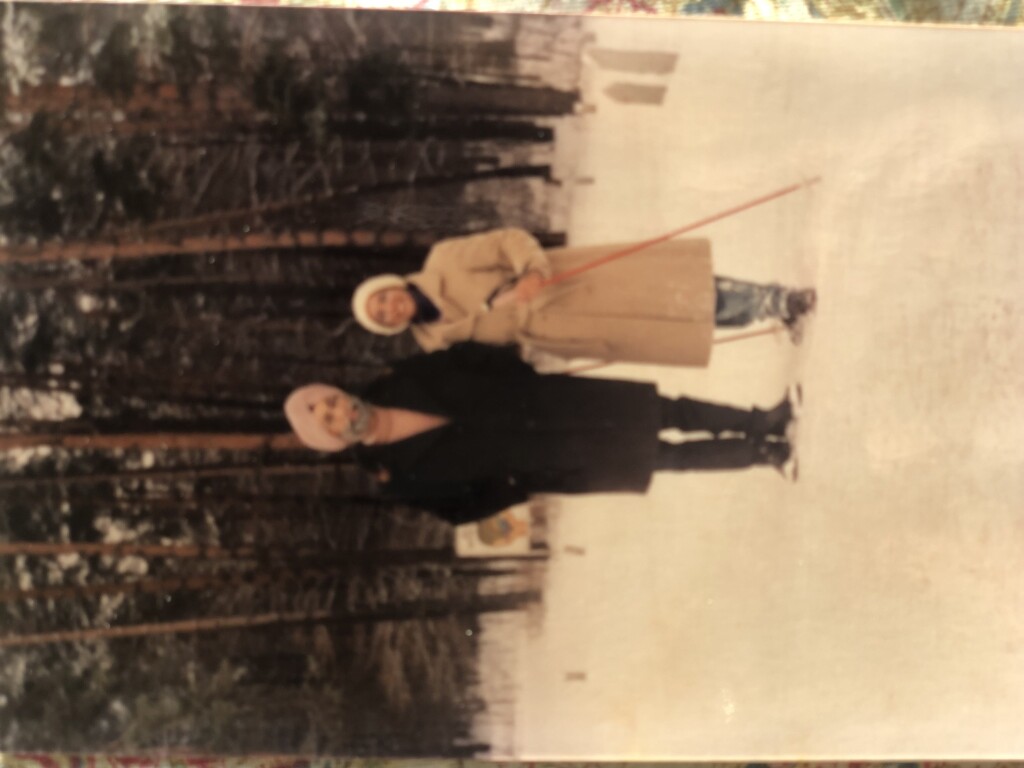 In Russia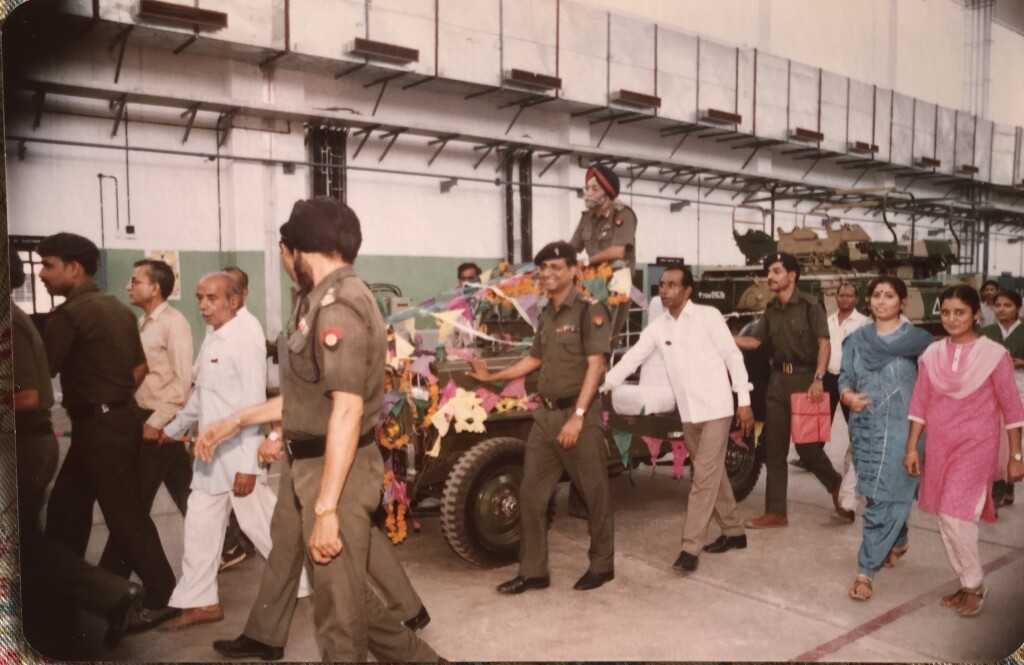 Flag off after his successful completion of Missile project, Kvadrat , in Meerut
REMEMBERING SURINDER
By Maj Gen RK Batra,VSM (Veteran)
It has been almost a year since we lost Surindar from amongst our midst but his memories are ever fresh in our mind. I have had long associations with him all through his career right from his young officer days till he lay down his uniform on retirement.
Of course I had heard of him as the younger brother of my course mate, Surjit, even before I met him or he had joined the service.
When I was posted to 509 Army Base Workshop in 1969 we had two young captains fresh after commissioning which was a rarity as normally only officers with an advanced course tag got posted to Base Workshops. It was a pleasant surprise that Surindar was one of them. So there it was the beginning of a long association. We got married at around the same time and had the privilege of being in the city of the Taj Mahal to start our married life. Initially we had adjacent accommodation so we got to know each other closely. Surindar and Satinder formed a lovely couple and we all had a wonderful time together.
Ten years later I was to lead a team which was formed to go to the erstwhile USSR and to raise a workshop on return.
It was nice to have Surindar as a member of my team amongst the other specially selected officers who had excelled in the service thus far. As it turned out the team produced two DGEMEs and Maj Gens and Brigs a plenty.
The trip to Mari was very exciting more so as we were living together without the families and this brought us closer. Surindar was very active and displayed keen sense of responsibility. Later we were in Mathura raising a new unit. Besides the tech work we had many an outing socially with families in and around Mathura It was a rewarding experience and Surindar and Satinder played a pivotal role.
Another ten years later I was posted as Commandant 510 Army Base Workshop at Meerut and Surindar got posted as OIC Project Kvadrat. It was a pleasure to have him with me again. As part of the project we took a team to USSR again to various facilities there.
Surindar was again with the team and we were at a place 40 kms from Moscow known for the astronauts and space research. This was another excellent opportunity to work together and live together. I still remember the trip to the Sunday market in the open at -40 degrees with Surindar. One had to keep moving to avoid getting frozen. Then we took Ski lessons in the slippery slopes and had many great falls. But it was all great fun.
This time the families joined us at the end of the training and we had a lovely trip to Moscow and the East European countries Poland and East Germany The wall had just been broken and we sneaked into West Berlin too collecting the pieces of the wall as mementos.
On return to India we had to set up the overhaul facilities for which a team from Russia too had come. The inauguration was done in grand style by the Chief of Army Staff and well covered by the press.
Later he retired and settled in Mohali and we visited them several times there and enjoyed their hospitality
That was our journey together full of memories.
It was sad to hear that he left us around this time last year. May his soul rest in peace. May God give strength to Satinder Savneet and Pawandeep to bear his loss and carry on his legacy.
Given below are some pictures of Batra and Surinder, when they were in Europe.