Originally posted on 5 Jan 2012 :
A New Year's Resolution for 2012
Inspired by a 'Middle' written by Raj Chatterjee 35 years ago
It is said that 'Imitation is the sincerest form of flattery'. In the same vein, borrowing words and ideas from an eminent writer is a tribute to his genius, and not plagiarism, if the source is duly acknowledged. My resolution this year is based on a 'middle' written by Raj Chatterjee (1915-2011) and published by the Times of India about 35 years ago. I first read a 550- word story written by him in the early seventies, and got hooked on to him. For those who may like to know, let me introduce him, briefly.
With a 'Bong- brahmin' name, Mr. Chatterjee was born in a Christian family in Punjab, and was educated in Delhi. He joined the Indian Military Academy, Dehradun in 1934, but was discharged from military service because the doctors discovered a 'murmur' in his heart. He then went to England and wrote the Civil Services examination along with the indomitable Khushwant Singh. They both failed to qualify. On the rebound, he did a course in marketing and joined the Imperial Tobacco Company. Back home he became a sales manager in the ITC and earned the title "boxwalla" because marketing executives carried their documents in boxes, those days. At the peak of his corporate career, Raj left the company to become a full time writer, in 1964. He was at once accepted as the uncrowned king of 'middle' writers.
Mr Chatterjee was kind enough to go through my first ever 'middle' article and offer some critical comments. When it was published, we exchanged a few letters. I once suggested that his middles be published in the form of a book, but he felt that such pieces are best read in  newspapers. Later, however, the youngest of his four daughters compiled a collection of his middles which was published as "The Boxwalla and the Middleman" by Penguin, with a foreword by Khushwant, a couple of years ago.
Raj Chatterjee chose to take the long road to nowhere on 27 April 2011 at the ripe old age of 96. The 'murmur' in his heart did not diminish his longevity, in any way.  As a tribute to his memory, I have decided to abide by the dictums which he enunciated in a piece entitled, "My Five Point Programme" which I read sometime during the mid-seventies. I do not have a copy of that brilliant 'middle' and my words may not be as good as his, but the spirit is the same. Indeed, I have taken the liberty of adding two points to the original five, but ensured that they appear in the alphabetical sequence, as enunciated by him.
 Seven Maxims for the Year 2012
By Surjit, based on a 'middle' by the late Raj Chatterjee
Always let your spouse have the last word in an argument. Let your soul-mate win for the sake of harmony. Note that the word 'harmony' is derived from the Hindi words 'haar' + 'maani' and therefore, when you accept defeat; conflict will at once be replaced by tenderness and bonhomie. By all means, do exactly what was in your mind when the quarrel began, because there is a good chance that by that time, your other half would have forgotten all about the disagreement. Remember, it is elephants, and not Homo sapiens, who are known for long memories!
Be very careful when talking to people who are younger than you. They are far more intelligent and discerning than what you were at their age. They may address you as 'Sir' or add 'ji' when talking to you in Indian languages, but that does not mean that they look up to you for advice or inspiration. In the current era of computers, knowledge flows from the Internet, and it is difficult for us to compete with those who are smarter on the keyboard. If you feel very strongly about something, send out a group e-mail, so that your younger friends have the option to ignore your 'pearls of wisdom'.
Call no one happy, until he or she is dead. Looks are deceptive. People are able to put up a brave front, even when they are in extreme agony. Do not envy your neighbor or colleague for his sprawling mansion or swank car. That wealthy person may have a shrew or a devil for a spouse, while yours is a docile creature.
Daydream as much as you like. Recent research has conclusively proved that day dreaming is not wholly evil. The problem begins when you start believing in your fantasies. As long as you can make a clear distinction between your flight of the imagination and the harsh real world around you, no harm will come to you. In fact, it is possible that you may come out with a creative idea in a daydream. Castles in the sky are near the abode of Gods.
Enjoy to the hilt when any brief moment of happiness which comes your way. Daphne Du Maurier observed, "The point is, that life has to be endured, and lived; but how to live is the problem" And so if, in the midst of the drudgery which abounds around you like the leaves of a dead calendar, there is an interlude of ecstasy, savor its luscious taste to your heart's content.
Forgive and forget all that hurts you. An excellent memory may be good for passing examinations, but it is a pain, when it interferes with psychological well being. I do not know whether the ability to forgiven is divine, but the fact is that it brings great relief to the nerve and the sinew. If the memory of an evil word or act of a friend has hurt you, write it down on a piece of paper, as catharsis, and then destroy the paper. As a more practical solution, our mother suggested that such words should be written on sand or water. In the world of computers, we have an additional option: Just key in all that is hurting you, and then click the 'delete' key.
Give more; and seek less from life. The balance of payment in any transaction must always favor the others. If you do not have pots of money to dole out, gentle words and kindly eyes are good enough as offerings. Mother Teresa said," There is more hunger for love and appreciation in the world than bread"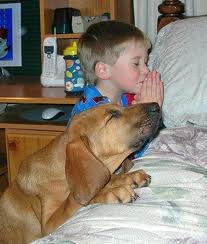 … And let us pray for the well being of all creatures on the earth