August 1949
I was eight years old when our father was posted to the Indian Military Academy as an instructor. We saw the above spectacle every six months during the next three odd years, and it got embedded in our subconscious minds. We wanted to be a part of the scene. Our eldest brother was selected for entry into the 7th  JSW Course in 1951, but he was found medically unfit due to trachoma in the eyes. It left him crestfallen and dejected, and it took him several months to recover his characteristic zest and buoyancy.
Six years later, when my turn came to face the selection board, I think I was more concerned with the medical tests than the interview. Consequently, my father requested the doctors in the local Military Hospital to put me through a complete check-up. As advised by them, my tonsils were removed surgically and something was done to set the nasal bone right. In the process, I missed the initial board and was called up with the 'absentees'. We were stationed in Allahabad, and I was required to go all the way to Bangalore. The journey took three nights and two days, and the interview started on 4th Nov 1957.
 
Note that as late as 1957, the NDA batches were designated as 'J' groups, even though the JSW had been disbanded in Jan 1955.
There were only seven candidates and the tall lad at numero 7 was our natural leader. His name was Binoy M David. Five days later, only two of us, chest numbers 2 and 7 were selected and sent to the Military Hospital.
Before proceeding further, I want to say a couple of things about Binoy. He was a fiercely independent person, who lived on his terms. He came from an affluent family and attended the best school in the town. In his suitcase, I noticed a packet of cigarettes, so I asked him whether he smoked. He said yes, but added that he had resolved to give up the habit since smoking is not allowed in the NDA.
We were on cloud nine when the results were declared. When the other candidates had gone, we gave tips to the housekeeping staff and the workers in the canteen. Binoy pulled out the packet of Berkeley cigarettes and gave it away to the bearer who used to bring tea to our barrack.  
Our ecstasy was short-lived. Three days later, when the results of the medical tests were announced, both of us were found unfit. Binoy had a murmur in the heart and he was declared permanently unfit. I was diagnosed with tachycardia and told to appear for a review within one month at MH Lucknow. Binoy blurted out some indiscernible words. During the next few hours, I saw him going through the five DABDA stages
He was in denial mode, when he said, "This can't be true. I have been examined by the best heart specialists, and they found me fit. I will contest this decision…my father will take them to the court. They can not do this to me!"

When we reached the ward, a nurse, who had become friendly with us expressed her grief. Binoy flew into anger. He tore that paper and said, "I do not need sympathy or kindness. I have the strength to accept misfortune."

He then went to the nearest doctor and asked him about the procedure for redressal. He was in the bargaining stage. Meanwhile, the Nursing Officer brought another copy of the paper which he had torn. She also told us that she had obtained permission for both of us to spend the night in the hospital since our trains were due only the next day.

Binoy left me and went away to the lawn. I saw him sitting alone on a bench. I could see that he was depressed. In the evening he went alone to the Brigade Road.

By morning, he was composed and in a stage of acceptance.  There was only one difference. He had acquired several packets of cigarettes, and he was taking deep puffs.
At the railway station, we talked about the lovely time we had spent together. He gave me his postal address and invited me to remain in touch. He told me that since my ailment was curable,  he was sanguine that I would be found fit. Here are two snaps which tell the tale better than words.
 
                                  Binoy Mamon David. Notice the cigarette in his fingers
 
Binoy and self. Notice the absence of a crowd on the platform. The population of Bangalore was just about one million in 1957, and no one had heard words like 'traffic jams' and 'pollution'
*
At War with Tachycardia
My battle with tachycardia began in the hospital itself. Since I did not know the meaning of the word, I requested the nearest doctor to educate me. He told me that the 'resting pulse' of a healthy adult should be 72 to 80 beats per minute (BPM). In my case, it was found to be over ninety. I asked him the line of treatment. He told me that most often it came down on its own, but there are medicines to cure it faster. My immediate reaction was to check my pulse rate. After a bit of fiddling around the wrist, I was able to feel my pulse. But I needed a watch to determine the time. Those days, wristwatches were expensive, and very few people owned one. In hospitals, I had seen nurses using the one-minute sand timer for the purpose.
 
One-minute sand timer
But from where was I to get this device?  The solution I found was to sit next to a co-passenger who had a wristwatch to help me. During the sixty-hour journey back to Allahabad, I must have checked my pulse at least twenty times. In a waiting room, where I had to change the train I noticed a wall clock, but it did not have a needle to show seconds. Consequently,  I held on to my wrist for fifteen long minutes, counted the beats and divided the reading by a factor of 15!
Back home, my father took me to a doctor. After examining me, he suggested that I take bed rest for about twenty days and prescribed a couple of tablets. He told us that the heart muscles had gotten stressed or infected, and needed respite. And indeed he advised us to check the pulse a few times and keep a record of the readings.
I was studying at the well-known Ewing Christian College, which was about eight kilometres and used to go there on a bicycle. I had missed a lot of classes, and the continued absence could lead to dropping a year if the pulse rate did not oblige. We decided to take a second opinion.
The other doctor was a keen athlete. He tested me differently. He told me to perform push-ups, sit-ups and vigorous exercises and asked me if I felt breathless or any discomfort in the chest. I said an emphatic 'NO'. He told my father that I was perfectly healthy, and recommended an exercise routine. Indeed, he also prescribed some medicines. He told us that the resting pulse of athletes is well below 70.
The two opinions were at crass variance. We returned completely confused and turned to our mother for the final verdict. In her characteristic way, she said, "Let him return to his old routine. I think he is perfectly normal. Just leave it to him. He is old enough to decide"
I chose to return to college but kept checking my pulse as often as I could. I discovered that the BPM changed significantly during the day. Even if I was in the same place, the readings taken by two different persons were not the same.
*
The month passed, and it was time to go to Lucknow for the 'review medical board'. To say that I was nervous, would be an understatement. I was tense to the point of being frazzled. If I was found unfit, I would have to go back to college. I had not submitted several assignments and the laboratory records were incomplete. The attendance was short, and there was a finite risk of having to repeat a year. I had been awarded a scholarship for being a university rank holder in High School. That also would be discontinued, since it was linked with continued high performance in the first year.
All in all, the stakes were very high.
When my turn came to see the doctor, my knees were unsteady. However, I noticed that the man on the other side of the table was a kindly soul. I saw a concerned look on his face after he had checked the pulse. He asked me whether I had taken any treatment for tachycardia. I showed him the prescription and also the record of the BPM which I had dutifully maintained. I also told him that my pulse rate tended to surge whenever it was checked by a military doctor.
Suddenly, he saw the paper and mumbled the words, resting pulse. His face lit up. Then he got up and went over to the neighbouring cabin. When he returned, he asked me whether he could admit me to the hospital to check my 'sleeping pulse' for two nights. Naturally, I said yes. And within an hour, I was admitted into a Ward.
I had not yet settled down on the bed when the Principal Matron came over for her daily round. After seeing my case sheet, she said, "Tachycardia is usually caused by the emotional condition. Even blood pressure and palpitation originate out of fear and anxiety"
She asked the nurse to shift me into a single room since I was not a patient, and was there for only two nights. This was done to ensure that I did not contract any infection from the other patients. When we were alone, she asked me for more details about my ailment. I told her about my having missed classes and the pending assignments. She advised me to make the best use of my time in the hospital. Then she took out a key chain with a cross and asked me to keep it in my pocket. She said a little prayer and told me that The Lord would take away all my woes.
 
That afternoon, I pulled out my college bag and started working on the pending assignments. To my dismay, I discovered that I could complete the whole thing within a few days. I recollected that our College was scheduled to close for ten days for Christmas. This discovery removed a ton of bricks from my head. The fear vanished, and the words of the Syrian Christian matron relieved me of anxiety and worry. I slept like a log of wood and I was no longer concerned about the pulse count. The next morning I went for a jog and spent the whole day on the assignments. At night I woke up when I heard a doctor talking to the Nurse, but I pretended to be asleep.
On the third day, I reported to the doctor and extended my wrist for a pulse check. He turned it away and said, "You are perfectly normal. I checked your pulse myself, last night. The result has to be ratified by the Army Headquarters, but we have cleared you. Go and prepare to join the Academy" He got up and wished me good luck.
Within ten days, I found myself front rolling and doing all sorts of monkey tricks with my course-mates.
 
XIX NDA, Easy Squadron. January 1958 (Re-christened as Hunter Sqn in July 1960)
*
I got in touch with Binoy as soon as I could. He wrote back and said, "I envy you, and wish that I was with you. But here, I thank the Lord, every time I light a cigarette with no fear or compunction!"
And now, as I prepare to post this piece on my blog, I see how the world has changed during the last sixty-five years. The medical opinion on the 'normal' pulse rate for healthy adults has been revised to 60 to 100 beats per minute. And indeed, it takes no more than a few seconds to obtain the reading with the pulse oximeter.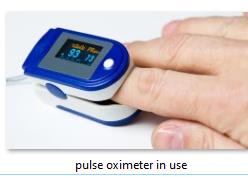 A Tailpiece
My encounter with 'tachycardia' ended when Matron educated me in MH Lucknow. But during the last 65 years, I have had several bouts with the medicos. In 1957, they had only two devices, the stethoscope and the BP instrument. Now the range of electro-medical equipment is awesome. But the result is similar. Quite often there is an inconsistency in the test results and the doctors often disagree with their colleagues on prescription and the line of treatment. At the end of the day, I have had to take the final decision, and ever so often, I have chosen to bear the pain and suffering and let my soma be ruled by the psyche. If I am alive at 81+, it is with the help of some doctors and despite some others. I must also mention here that my brother, Manjit, who was found unfit due to trachoma, went to IIT Kharagpur, and then joined the Air Force, because of his love for the uniform. He retired as an AVM. He lived to the age of 85 and had several medical problems en route, but his vision was perfect, even on the last day of his life.
As for treatment, we have several forms available. In addition to allopathy, we have Homeopathy, Ayurveda, Yunani and Naturopathy to name some. I have also heard stories of some unusual yet ingenious methods. I am told that there was a lady whose ten-year son had an incorrigible habit of digging diamonds in his nose. Sometimes, he went so deep that he drove himself to the point of bleeding. The ENT specialist suggested surgery to correct the nasal passage. Then she met an elderly person who offered an unorthodox solution. He advised her to get a loose knicker stitched for him, and told her not to let him wear a belt. She did so and told the child that if the short trouser slipped, the children would jeer at him. The hapless kid spent all his time holding his costume and had no hand to fidget with the nose. His malady was cured in just a few days, without any medicine or surgical treatment. This is known as the "Dheeli knicker formula" (Diversion therapy, in English)