Note. We called our mother 'Jhaiji'. This term was, perhaps, derived from 'Bharjaiji' used by our father's younger brothers to address her.
Prologue.
The contrast was so glaring and so stark, that the comparison was a bit misplaced, if not invalid altogether. Jhaiji was born in a mud house, in a remote desert village, near Sargodha (now in Pakistan) . Nehru saw daylight in a palatial house in Allahabad. Jhaiji's early companions were village folks, while Nehru had a British governess to keep him company. Nehru went to England for studies; Jhaiji could not go beyond the primary school. Nehru had read thousands of books. Jhaiji was allergic to the very sight of a printed word. Nehru was in constant company of learned men and had the entire government machinery to advise him; Jhaiji's opinions were based on her intuition alone. Despite all these handicaps, Jhaiji had the gumption and the audacity to vehemently disagree with Nehru's views on some of the  basic socio-economic issues and she had no  compunction in  candidly expressing her opinion, if and when she was called upon to do  so.
For Nehru, every child born in India was a 'problem'. And for Jhaiji, each new-born was an angel sent by the Lord. To her, children were the   most precious creatures on   the earth, and she went out of her way to greet a new born, even if it was the tenth child of the   mother.  Indeed, if Nehru had his way, he would have done what his grandson, Sanjay Gandhi, eventually did during the 'Emergency' in 1975-77, and Jhaiji would have protested.
Learned men have written tomes on JLN.  Not a single page has ever been penned on the pearls of wisdom of Jhaiji. I suspect that this is because the historians are either as naïve, or as dumb as Nehru himself. Permit me to support this statement with substance.
* 
14th November, 1955
It was Panditji's sixty-sixth birthday. 33 boys, and as many girls, were chosen to garland 'Chacha' Nehru in a function held at the National Stadium, in New Delhi to  mark the occasion. My rather nondescript Government School in the Cantonment selected me for the role. The event had a profound influence on me. The touch of Panditji's hand was electrifying, and by the time I returned, I was star struck. Everything which I saw and heard there raised him higher in my estimate. I was not alone. Our teachers told us that if Nehru had wanted, he could have lived in great comfort, but for the sake of the nation he had chosen the tough and thorny path. The Nehru family had given up all their material possessions, including their palatial house, the 'Anand  Bhawan'. JLN himself had spent fourteen long years of his youth, languishing in jails. We were told that had it not been for Nehru and his family, we would have continued to live under the oppressive British rule, as their slaves. The newspapers lost no opportunity to convince us that Nehru was our saviour, a Messiah for us Indians.
During his brief talk, Panditji recounted the horrors of the Bengal famine of 1943, and told us that if we have three weak monsoons in a row, the food shortage will be far worse than what Bengal experienced. He advised us to ask a Bengali friend to recount his memories of that period.    
I remember titles of two books, "After Nehru Who" and "After Nehru What?"  The look of the volumes made me seriously wonder whether India would be able to survive if, God forbid, something happened to him.
All our teachers, and many elders, were convinced that we were lucky to have Nehru at the helm of affairs. I gathered from them, that it was our duty to do everything possible to translate Nehru's dreams into reality. Consequently, I decided to contribute my mite towards his goal with a missionary zeal.
Population control was high on Panditji's agenda. During those days, I got my first lessons in demography. I was good   at figures, and was quick enough to notice that if the prevailing trend continued, the population of India would double in about twenty years. We were also told that India produced only seventy five percent of the food grain required to feed our teeming millions. For the rest, we   depended on the mercy of  the Americans and Australians. And then, there were   serious problems of housing, schools and hospitals. The figures were scary. There were 33 crore Indians to which, one   crore new mouths were being added every year. It was often said that India adds one Australia to its population each year.
Sex education was taboo during that time. Our class teacher took me in complete confidence before giving me a bit of the forbidden knowledge. His purpose was to tell me that population growth could be checked through birth control. He wanted me   to   carry this message to the illiterate masses, so that India could be saved from the perils that would befall on us if the population explosion was not contained and controlled.
And then, one day, I met a Bengali boy, about six years older than me. When I talked about the famine, he became emotional. He said, "You Punjabis keep talking about the partition riots…because you have never known hunger. You do not know what it feels to starve. In 1943, I was nine years old. And there was an acute shortage of food grains. One night, I overheard my father telling my mother to give me two glasses of water before the meal…so that I eat less rice!"
Armed with that information, I tried to talk to the denizens who lived in the seven servants' quarters attached to our bungalow, No. 24, The Mall, Delhi Cantonment. But no one was willing to listen to me.  The suggestion did not make any sense to them. So, I decided to reach out to them through Jhaiji, since most of them turned to her for advice and wise counsel. Jhaiji gave me a patient hearing, but refused to do anything further. She told me quite candidly that she did not agree with the Panditji's views. I was shocked beyond belief. The gist of the conversation which ensued is recorded in one of my earliest diaries, and I reproduce it below:
"You do not have to worry" said Jhaiji, "all the children who are born bring along with them two hands, with which they will be able to grow the food   that is required for their sustenance and growth".
"But where is the land?" I protested, "we have already deforested every cultivable acre in the country"
"They will be able to produce more grain out of the same area" Jhaiji said.
"But how will they do that?" I enquired.
"God will show them the way".  And I knew that she had full faith in the Lord.
"And from   where will we find   land to build houses for them? The cities are already so over crowded!"  I protested.
'They will build their houses on the roofs!" she said.
"And what about schools… hospitals…?"  I persisted, "and from where will we find so  many jobs for  them?…and look at the trains and buses. They cannot carry more passengers!"
"That's no responsibility of the Government. If Nehru and his ilk just leave it to them, the people will be able to build all the schools and hospitals they need…  And they will also find   jobs and transportation means for themselves" She said, and was sanguine that our future was bright.
I ran out of arguments.  Unfazed by all that I had   said, Jhaiji got back to her routine work, cheerful as ever.  She did not   muffle my enthusiasm, but left me thinking. At school, the teachers told me that her view was based on ignorance. Lack of formal education was the bane of our national misery, I was told. And,  therefore, I took every single opportunity to bring Jhaiji back on  the  right path so  that she could help  me  in  my mission. But Jhaiji had an inimitable way of defusing such debates and arguments.
*
It is more than sixty years since then. Events have shown that Jhaiji was right. The demographic predictions have come true, but as per the latest reports, we now export food. The per capita consumption of cereals, milk and eggs has gone up in real terms, despite the   four-fold increase in population.  Mud houses have been replaced by cemented buildings even in the villages and sky-scrapers have altered the metropolitan sky-lines. Literacy rate is up; the children are lining up in front the English medium schools and computer institutes have mushroomed all over the country. Even the poorest of the poor have mobile phones, motor cycles and television sets.
People who know more about economics now tell us that in the fifties, India had only one problem; and not 33 crores, as we were told. And JLN was the name of that problem. Nehru made a serious miscalculation, and died of depression, weighed down by the blood on his hands, of the three thousand soldiers who were killed in 1962.  Jhaiji lived cheerfully and had a kind word for every one until her very end. She owes no apology to any one; living or dead, for any act of commission or omission.
*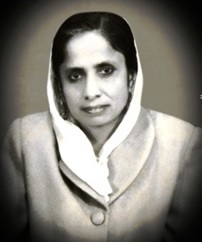 Last night, I saw Jhaiji again. I was working on a paper concerning our transportation problems:  pollution, congestion, road safety and the mounting oil pool deficit. The trend lines show that we are headed for disaster. My paper cries out for immediate need for reform and political action.
Jhaiji looked at all those figures. She was appreciative of my commitment to the job in hand, but she cautioned me,
"Do not let these figures and curves weigh you down. If the things are as bad as you   think they are, God will help people to find a way out! You do not have to worry your little head. Now, go off to sleep. You need rest."
Just then, there was a power cut, and the Internet snapped. I had no choice, but to go to bed. This was just the way she used to pull the papers from my desk, switch off the lights and tell me to sleep, if she saw me studying beyond ten-thirty at night; even when I was preparing for the final examinations of High School.
*
An Epilogue
We are all agreed that our politicians are corrupt, and our bureaucrats are inefficient. But, at the end of the day, let us not forget that during the last seventy years of 'misrule', we have not had a single famine, anywhere in the country. In fact the major epidemics like plague, cholera and small pox have been effectively controlled. Public memory is short. Not many of us remember that an influenza killed a large number of Indians in 1919. If you see the census figures, you will notice that the total population of the country in 1921 was less than the figure reported in 1911. This was due to the toll of the above mentioned 'Spanish flu' during 1918-19.
We visited the bungalow (No. 24 The Mall, Delhi Cantonment. It has not changed much. Only, the servant quarters have been demolished, and the lady of the house is a highly educated person, with a teen-aged son. The four-acre compound has no fodder crop, since they do not own buffalos as we did. I was wondering whether the young lad has met the Prime Minister, and asked his mother the kind of questions which I did. Here is what the house looks like, now: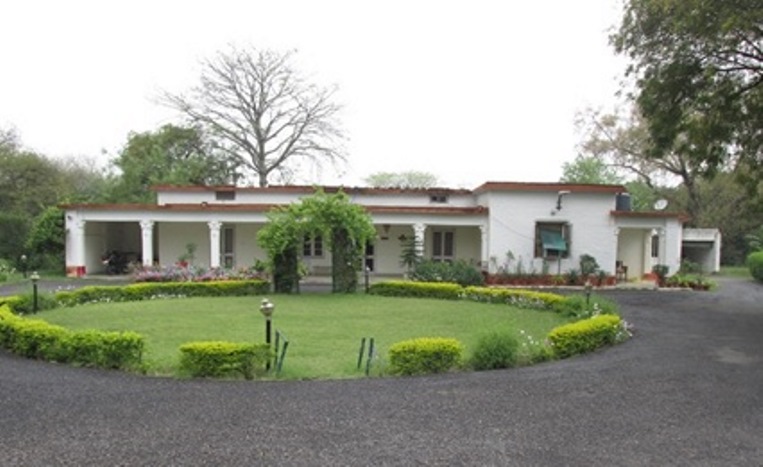 *                *                 *
Life…Then and Now, in pictures
I Ploughing Fields, Then with oxen…
 
                                               And now, with tractors
 
II. Levelling the field, with a 'suhaga'…
 
                                                                 And now, with a laser beam!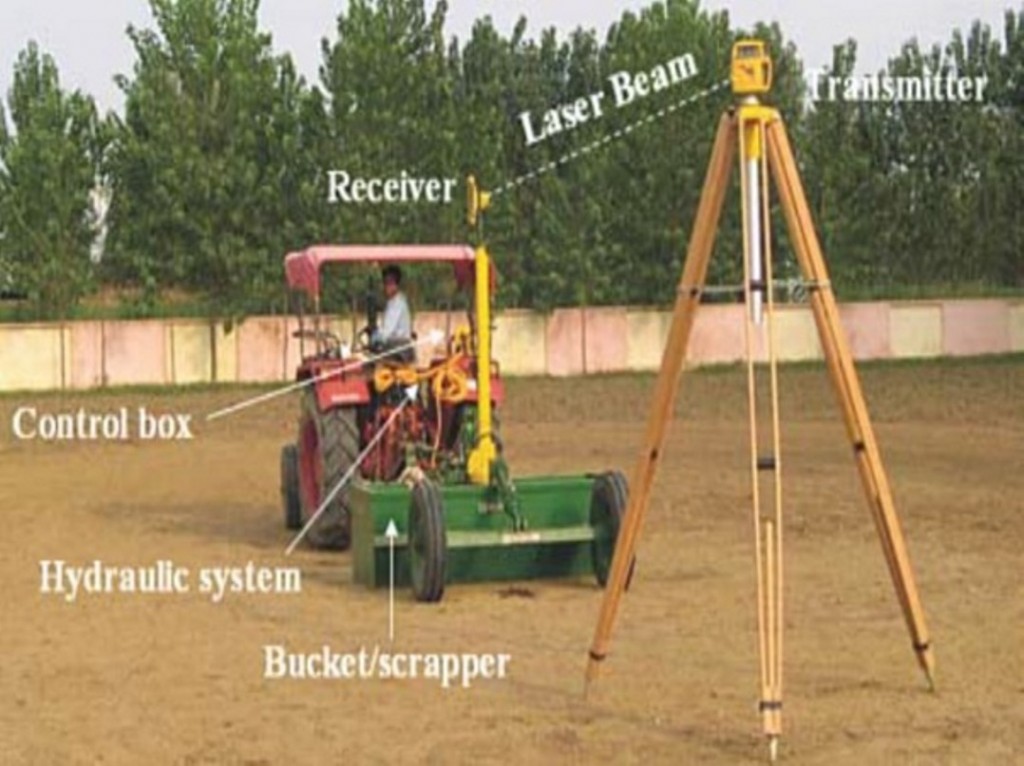 III. Irrigating the fields then, with a Persian Wheel… 

 And now, You have a variety of options. Water can be pumped out from great depths, and the fields are irrigated much more effectively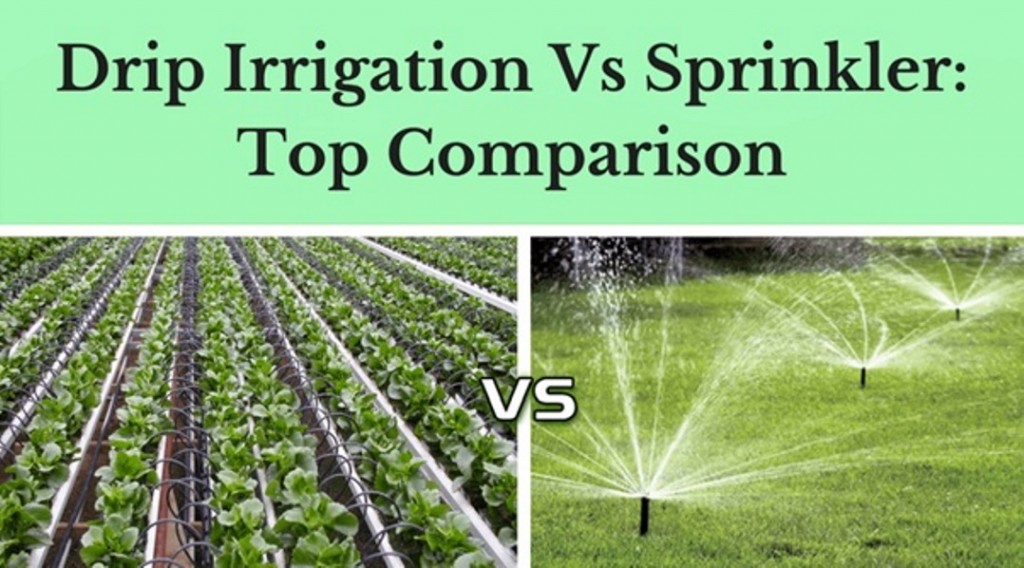 IV. Harvesting the crop. In 1955, the crops were cut by farmers, then they were 'beaten' by oxen before separating wheat from chaff manually. It was a very tedious process, and we depended on winds to blow the chaff away. And if it rained during the harvesting process, we lost a lot of grain. Now, we have harvester combines which finish the job within minutes, with negligible loss of wheat(picture shown below)   

V Transporting Sugar cane. This was done by bullock cats. A maximum of 10 quintals of sugar-cane could be pulled by a pair of oxen, and they moved at a speed of three kmph. The tractor trolley can carry six times the load, and travels five times faster.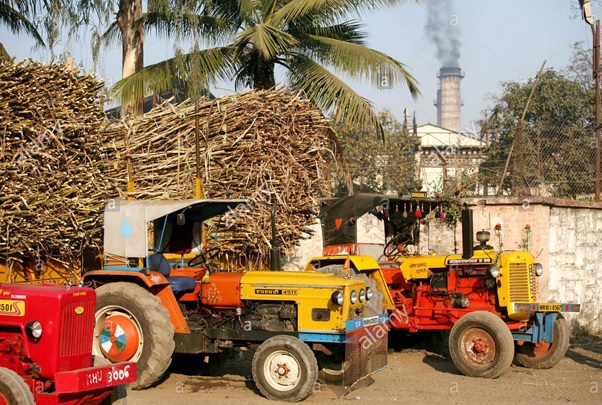 VI. Housing. Majority of the houses in the villages were made of mud. They leaked, and had to be repaired after every monsoon. Now, most people live in concrete houses, and of course, in the larger cities, we have sky scrapers going up to sixty floors, and rising by the day!
 
 
VII. Buying travel tickets. We used to stand in long queues to buy a railway ticket…and now it is done by a click on the computer!
 
 
*
A Flashback on the Famine in Bengal, 1943
Thank the God for the mercy showered upon us. We have seen bad days, but none when compared with the famine in Bengal. Here are some pictures to recall those evil times.