Editor's Note
Col Saravjit S Sibia (XXIV Course, Kilo Squadron) was commissioned in the EME in Feb 1964. At the Academy some cadets are good at studies; and some are good in sports. Sibia was one of the few who excelled in both. He made a mark in Athletics and was an accomplished boxer. During service, he did well in all the courses of instruction. To cap it all, he obtained the Master of Technology degree from the elite IIT, Kharagpur.  He specialized in Quality Assurance. After he retired from service in 1995, he helped a number of institutions in obtaining ISO certification. And then, he joined 'Gian Jyoti' where he taught for several years. On 18 Jan 2014, he suffered his first ever heart attack, which proved fatal, despite the best possible medical assistance. Brig Surinder Singh who was his colleague in Gian Jyoti has sent us the following text in the memory of the departed soldier-engineer.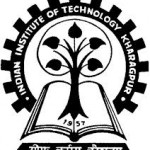 The Sibia I knew….
Three decades of service in EME did not bring us together. I knew very little of him till the year 2006 when I found him nicely entrenched as a faculty member in PTU's Gian Jyoti School of TQM & Entrepreneurship, Mohali. It was as a colleague that I got to know him much better. We were both appointed as Senior Faculty with very similar terms of engagement and shared the same office.
The two of us did our work quite diligently, but simultaneously we found plenty of time for gossip. It was mainly centred around our days in the Corps of EME. Fondly we remembered illustrious officers like Gen. Banga, Jhaldiyal, Rishi,Dutta and several others.
We were the only two military officers in the School and our office in one corner of the building came to be known as the "Cantonment". It was here that I found that Sibia had acquired a remarkable grasp over subjects related to "Quality" thanks to his tenure in DGQA and his M.Tech in Industrial Engineering. and Management at IIT Kharagpur. He was very helpful in making me settle down smoothly in my new environment. Of course we were well past the age when people have professional rivalry.
In a very short time we had told each other our stories several times over. We drifted away to different offices and the "Cantonment" got disbanded. Only in the tea break we met and shared our jokes with a couple of other colleagues. Our basic style of working was somewhat different and he was quick to bring out my shortcomings but he was a highly trustworthy man with plenty of scruples. A true friend indeed!
Sibia was a man with a pious heart. Once I presented him the biography of my Grandfather, "Amolak Hira". He had read it in 2 days flat and assimilated more than I had.
He was physically very fit and mentally alert with a soldierly sense of humour. His sudden death came as a shock to all staff members of the School who had only recently given him a very affectionate farewell party when he decided to quit his job. Little did we know that he would depart altogether so soon.
Farewell to the forthright man known as SS Sibia….I salute my friend and my sincere critic. Life in Gian Jyoti will never be the same for me!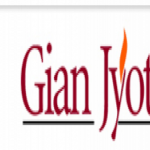 Inputs Received from the Family.
Saravjit's elder brother, Brig Amarjit Sibia was our course mate, the XIX NDA. By cosmic design, the two brothers were assigned to the same Squadron, old Fox, re-named Kilo, in July 1960. They spent one term together. I have received two pictures showing the brothers in the same dress, as first termers. Here they are: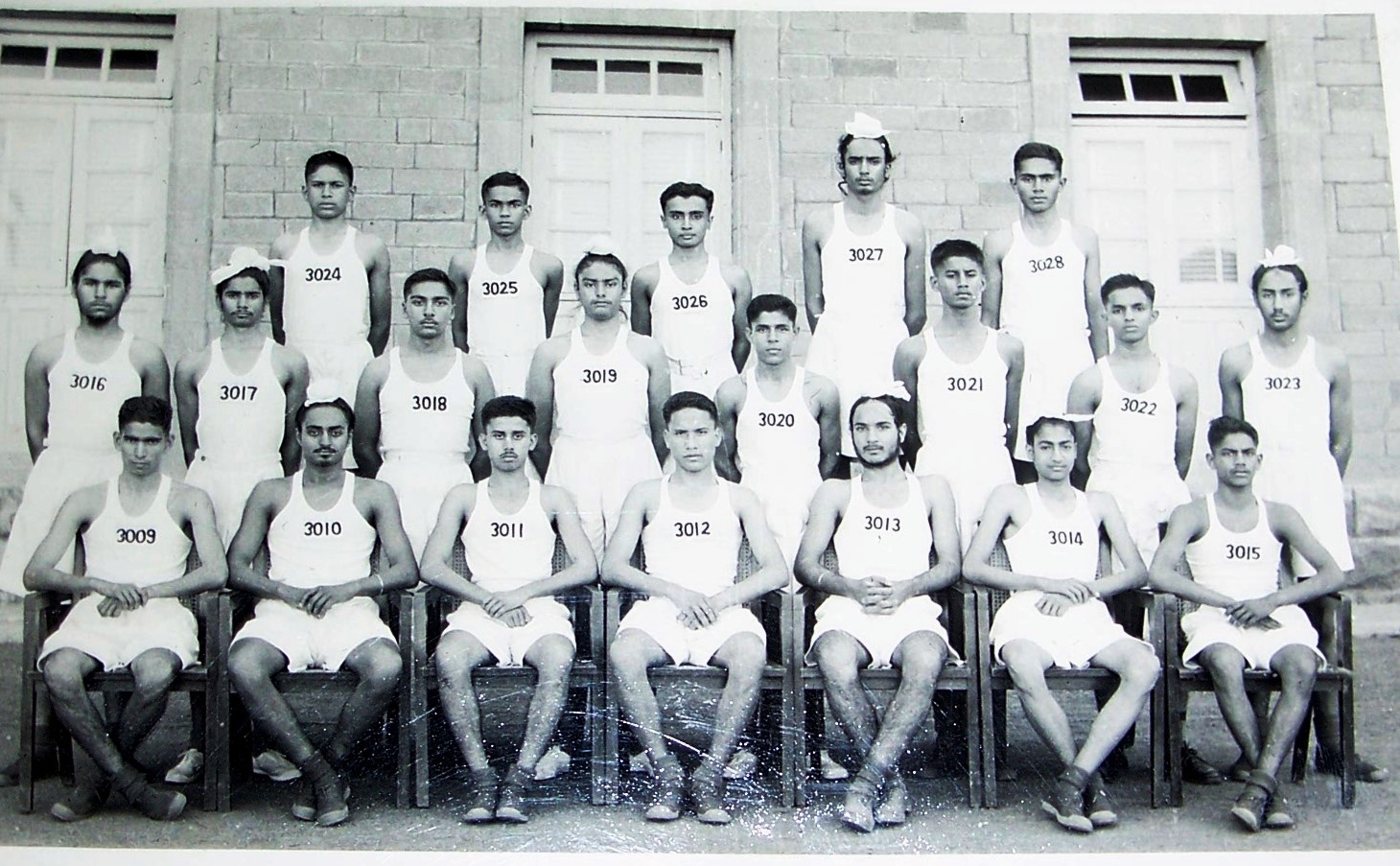 Amarjit Sibia is with Chest Number 3017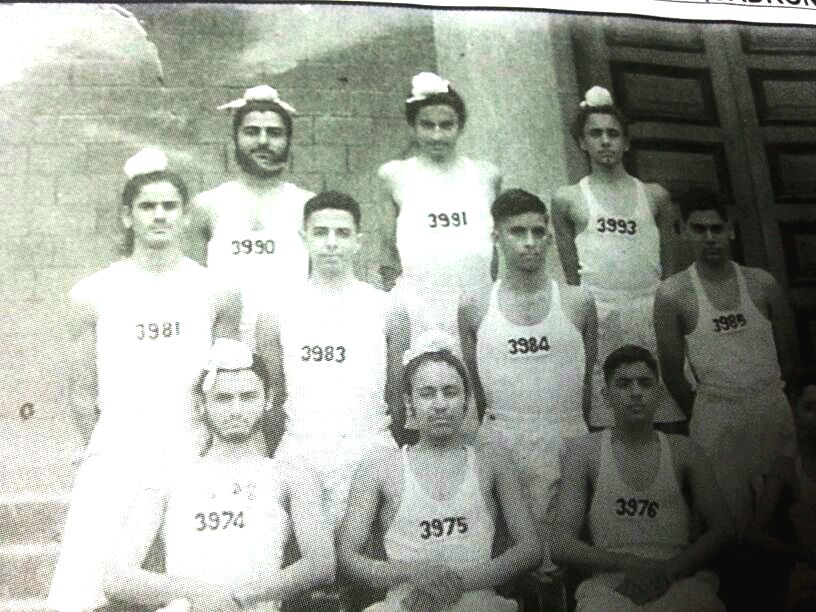 Here, Saravjit is sporting Chest number 3981
And here is a picture of Saravjit in a training exercise. Notice the enthusiasm on his face.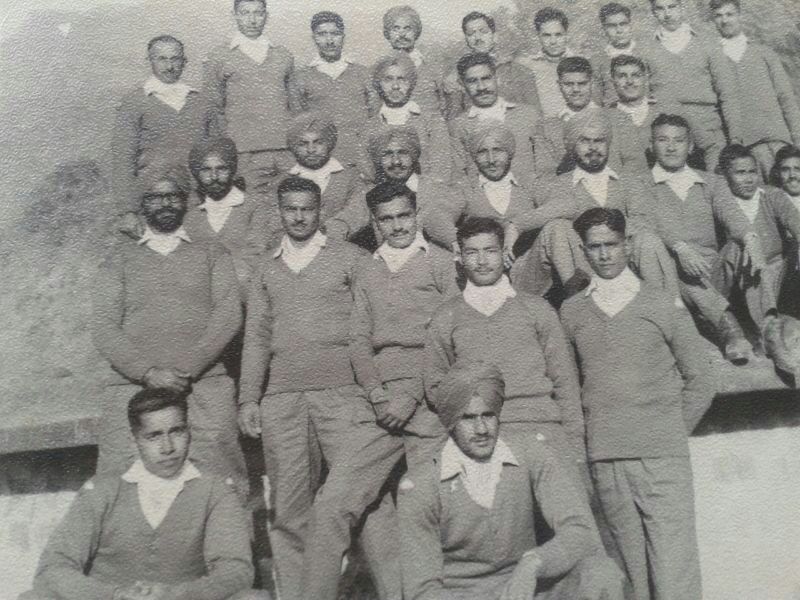 Saravjit is at the bottom right
When Death Knocked at his Door…
On the fateful evening of 18 Jan 2014, the family had assembled at Ludhiana for the last rites of their mother who had passed away a week before at the ripe old age of 98. The four brothers were busy tying up the details of the 'bhog' ceremony due on the next morning. When they dispersed after their meeting, Saravjit retired to his room, but he complained of some discomfort. His wife, Pushpinder went to the kitchen to warm some water for him. But by the time she returned, he had collapsed and fallen down on the floor. Saravjit's youngest brother is a renowned doctor who runs the Sibia Hospital with his wife in Ludhiana. He did all that is possible within the realm of medical practice, but it seems that the Lord had chosen to summon him. Saravjit was known to be averse to being a burden on any one for even a moment. He always gave more to life than what he took from it. And he died the way he had lived…cheerful and lively up to the last breath. I was reminded of the words of Gurudev Tagore, as delivered to us in verse number 90, of 'Gitanjali'
"GITANJALI" by Gurudev Tagore

 
ON THE DAY when death will knock at thy door what wilt thou offer to him? 
Oh, I will set before my guest the full vessel of my life-I will never let him go with empty hands.
All the sweet vintage of all my autumn days and summer nights, all the earnings and gleanings of my busy life will I place before him at the close of my days when death will knock at my door.
The Tailpiece
This little piece must end with two pictures : one of Brig Surinder Singh who has told me so much of Saravjit Sibia, and the other, an informal picture of Saravjit .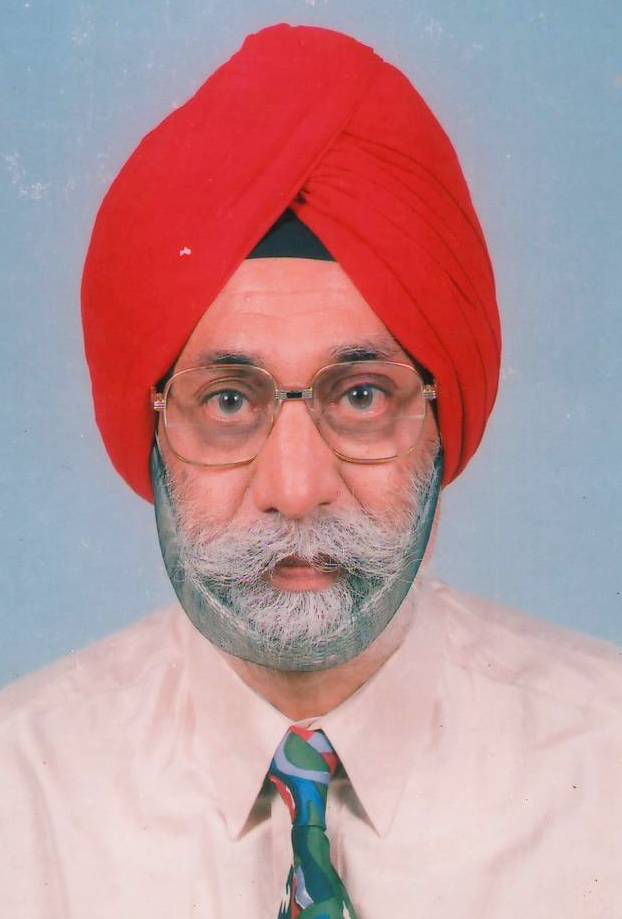 Brig Surinder Singh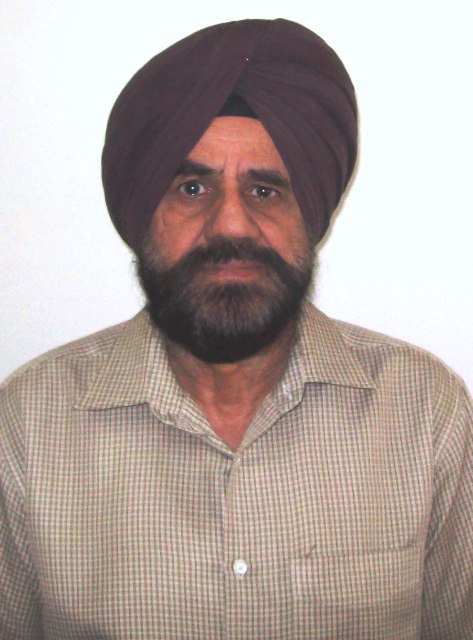 Saravjit Singh Sibia (1943-2014)