No one knows

the late

Col Arvind Mahajan better than Lt Gen SN Mehta, Commandant MCEME, Secunderabad. They were together in the Engineering College, during 1971-75, and after that they both got into the Radar stream in the Corps of EME. Given below is an obituary written by him:
I have been closely associated with Arvind since college days and thereafter in our service career. As I remember he hailed from Shimla, (Himachal). We knew him as a handsome and tall genius who joined Punjab Engineering College, Chandigarh with a scholarship, having scored more than 80% marks, a record of sorts, in those times. What set him apart from the rest was his gift of the gab and all round performance, be it sports, dramatics or fraternizing with senior students. Arvind joined army as a technical graduate in 1978(Seniority1976). He was one of our brightest soldiers and a very good human being at heart. He had an illustrious career spanning more than three decades in the army. He excelled in every course in the army with distinction and held various key appointments. He led a simple, honest and brave life and battled many an odds during his service career. He lost his eldest daughter, who looked like an angel, at the young age of 13. She was suffering from leukemia since childhood.
 While serving as Col, he himself battled with a serious ailment and thereafter retired from service and joined HBL at Noida. As per latest info, he got admitted in R&R hospital last month and was on DI list for some time. He passed away on 16 Oct 12 morning due to multiple organ failure. His permanent residence is, AWHO, Gurjinder Vihar, phase 2, Greater Noida. He is survived by his wife and two children. His son Maj Abhimanyu Mahajan is serving in EME and presently posted at 33AR.  His daughter is studying in a boarding school at Dehradun.
May his soul rest in peace and I pray to God to give strength to his family to bear this irreparable loss.
Email Id of Major Abhimanyu Mahajan, the son of Colonel Arvind Mahajan is majabhimanyu@yahoo.com.
Brig  Surinder Singh, has taught Radar Systems to more officers than anyone else in the Corps of EME. He is universally considered to be one of the finest instructors. Surinder has this to say,
Arvind Mahajan was unusually quick on the uptake. Despite the pressure of studies, he found time for Bridge and Cricket. As a staff officer in Delhi, he was my colleague. I could depend on him for incisive analysis of cases. Having done a course on "Flycatcher Radars" in the Netherlands, he was the last word on his subject. I have not come across any one else who could match his speed of grasping complex problems.
* 
I myself have had the good fortune of having him as a colleague in the Radar Department during 1988-89. I would like to describe him with a picture and a verse borrowed from  Edna Millay :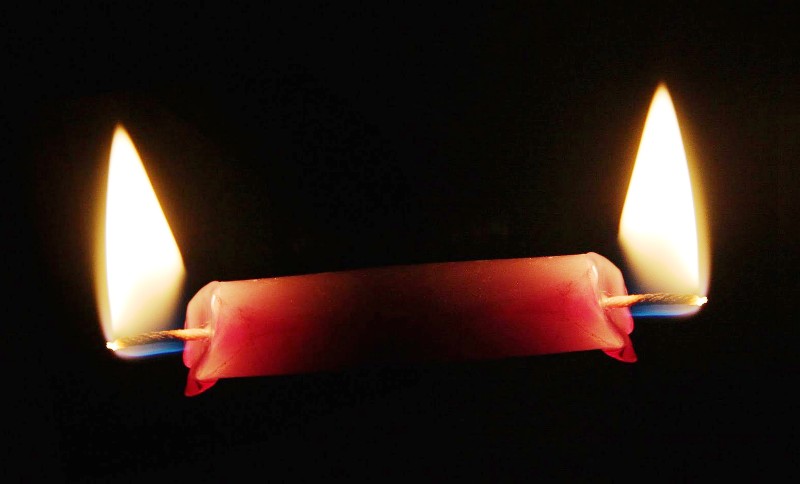 My candle burns at both the ends
It will not last the night;
But oh my foes; and ah my friends,
It gives a lovely light! 
Arvind Mahajan lived a short and intense life. But, within the short period allotted to him, he has left a lasting effect on those whom he met. He was brilliant and I suspect, he knew that. He could not suffer mediocres, especially those who tried to 'boss' over him. Unfortunately, the Army failed to recognise and reward his genius adequately.
For those who may have forgotten, Arvind Mahajan was the editor of the EME Journal. The photograph on the top has come to me from the current editor.